Resources to Help Reduce Financial Stress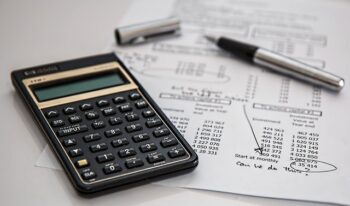 It's no secret that financial stress can negatively impact mental health. For many veterans and military families, the ongoing pandemic has meant significant financial stress brought on by under- or unemployment, increased expenses due to the costs of virtual school and even increased food prices. The good news? There are resources available right now to help alleviate the financial strain. Here are four to get you started!
Military Relief Societies
Army Emergency Relief Society, Navy-Marine Corps Relief Society, Air Force Aid Society and Coast Guard Mutual Assistance – these organizations are available to help support service members, military families and veterans with financial support, scholarships and so much more! Visit each society's website for more information and to locate an office near you.
Consumer Financial Protection Bureau (CFBP)
The CFPB both protects and educates consumers on a wide range of financial issues. Currently, the CFPB provides a wealth of information on pandemic financial resources, such as housing relief and student loan support. The CFPB even offers a toolkit for service members, veterans and families to help navigate the unique financial challenges of military life.
Military OneSource
Assistance on a variety of topics, especially financial and legal, is available through Military OneSource. Check your eligibility, here. For do-it-yourself help, read through personal financial tips and tools. For more personalized support, call 1 (800) 342-9647 or live chat to speak with a financial counselor or schedule a consultation, today!
Cohen Clinic at Centerstone
Our Cohen Clinic at Centerstone stands ready to support clients through case management and resource connection, such as financial assistance, employment, housing and education. Ask us how we can help!
Knowledge is power. Knowledge is peace of mind. Know about and use these four resources to help reduce financial stress and improve your mental health.