Self-Love through Self-Care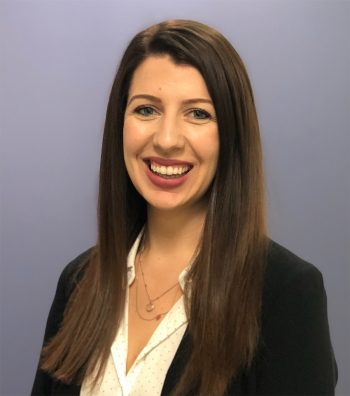 By Venée M. Hummel, LCSW
February's famous unofficial holiday brings with it a season emphasizing love. In the midst of Valentine's Day candy hearts and cards, it is important to remember that you are deserving and needing of giving and receiving love from yourself. The very concept of loving yourself can seem broad, unattainable, and even selfish. Being kind to yourself involves self-awareness and self-care.
The idea of self-care often conjures up examples such as:
Getting your hair or nails done
Working out
Taking a long bath
While these acts very well can be self-care activities for some, I want to offer up a more robust framework for self-care.
What is self-care?
Self-care is a proactive, preventative practice that occurs on a regular basis in order to lessen the effects of both daily stress and inevitable, unexpected larger stressors. When you engage in self-care activities regularly and intentionally, it is like putting money into emergency savings or a "rainy-day fund." The practice of saving money will not prevent stressful events from happening (like an unexpected medical expense or car problems), however it will help lessen the impact and setback of the stressor because you had more resources saved up.
The activities that are considered self-care are different for people and happen across a variety of domains.
A helpful acronym for self-care and the variety that it encompasses is RESPECT.
Recreational: Playing/watching sports, board games, TV shows and movies, hunting, reading
Emotional: Connecting with trusted friends and family, journaling, giving yourself positive praise and affirmations, allowing time and space to cry when needed
Spiritual: Time in prayer and/or meditation; time spent at your place of worship; reading scripture, devotionals, and/or other religious literature; allowing yourself to be reflective; a mindful nature walk
Physical: Getting enough sleep, eating healthy/regularly, exercise, outdoor walks, playing sports, making time for medical appointments (to include preventative care), taking time for physical intimacy with yourself and/or your partner, getting massages
Employment and Educational: Leaving work on time, saying no sometimes to extra responsibilities, engage in the activities that you love most about your work, sign up for a class that interests you at a local college or online, volunteer for a cause that you are passionate about, listen to podcasts that strike your interest and foster learning
Community: Spending time with others whose company you enjoy, having friends over for dinner or a game night, going to a community event and meeting people, staying in contact with important family and friends
Tasks: Preparing a meal, organizing a cluttered space, washing the car, completing errands like grocery shopping, cleaning, meal prepping for the week, gardening, creating lists and reminders
How do I do self-care?
Engaging in self-care is a multi-step process. For that, I have another helpful acronym courtesy of "Zero to Three" (2007), which can help you incorporate self-care more regularly and intentionally into your life: CARE.
Consider your needs 
Identify what areas of the RESPECT model are most important to you and fill you with the energy, mental strength, and peace that help you respond to daily life and big, unexpected stressors
Pick one or two self-care areas that you could benefit more from and create two realistic goals for the week ahead (i.e., reading for 30-minutes on three days can be "recreation," attending a group workout class can be "community" and "physical," etc.)
Arrange your schedule 
Reflect on how you currently spend time during the day and identify periods where you could arrange time for the self-care activities that would benefit you. There may be obvious opportunities or you may have to get more creative with your "time budget" (such as listening an audiobook during your commute).
Treat self-care like an appointment and schedule it in your planner or phone calendar. Protect that time as you would a medical appointment. This can help with follow through and emphasizes the value of these activities.
Resolve to follow through 
Are there any potential barriers that you anticipate? Consider what those may be (such as child care needs or traffic) and begin trouble shooting for solutions ahead of time. This will help you have the best chance at following through when your "self-care appointment time" arrives. We generally do not plan to fail, but at times we do fail to plan.
An internal sense of guilt is also a common barrier to self-care. Think about that oxygen mask on an airplane; with each flight you are instructed to put the mask on yourself before helping others around you. This careful instruction underscores the point that it is difficult to care for others when you are not cared for yourself. If we continuously respond to the needs of others' over our own, we find ourselves less efficient, less helpful, and metaphorically running out of oxygen.
Encouragement 
Seek encouragement from others as you begin to prioritize self-care and offer encouragement to others to do the same. This can provide you with an accountability partner, while also helping mold healthy behaviors and boundaries with friends and family.
Self-care can be incorporated as a family practice and used as a great opportunity to teach your children the importance of taking care of themselves thoughtfully and intentionally. Additionally, if family self-care time was carved into your schedule, this would provide parents an additional opportunity to engage in activities that brings them energy (which benefits everyone in the family).
Prioritizing your needs and attending to your physical, emotional, mental, spiritual, and relational well-being is truly an act of love, kindness, and compassion. In doing so, you are practicing self-awareness and emphasizing your worth, which in turn can help boost self-esteem. This Valentine's Day, give yourself the gift of self-care with love and intentionality, because gifts given with those two ingredients really are the best kind.