Social and Emotional Learning at Moore County Academy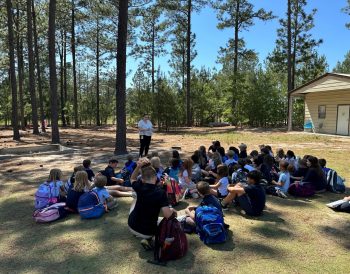 The Forces Kids Club 2023 at Moore County Academy recently completed the Harmony Social and Emotional Learning program facilitated by one of our clinicians, Megan Simental, MSW, LCSW.
The Harmony SEL program is designed to teach kindergarten through 5th grade school children about cooperation, empathy, and effective communication. Harmony incorporates multiple methods to create an inclusive classroom environment and help students build positive relationships with each other and their teachers.
Social and Emotional Learning (SEL) is defined as the process through which all young people and adults acquire and apply the knowledge, skills, and attitudes to:
develop healthy identities and manage emotions,
achieve personal and collective goals,
feel and show empathy for others establish and maintain supportive relationships, and
make responsible and caring decisions.
This group met twice a month for four months to learn about being their best selves, valuing each other, communicating with each other, and learning from each other. We hope all the members of Forces Kids Club learned something new doing our time together.