Staff Spotlight: Quanita Small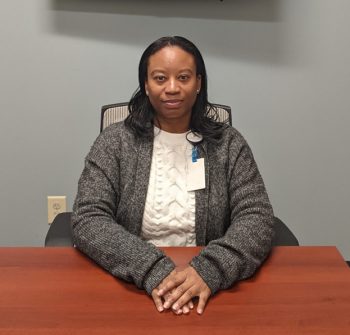 Meet Quanita Small, LCSW, LCAS!
Quanita is an outpatient therapist for the Steven A. Cohen Military Family Clinic at Centerstone, Fayetteville. She works out of the additional service location in Charlotte, NC. She is a licensed clinical social worker and a licensed clinical addiction specialist.
She is a U.S. Army veteran and she has over 10 years of experience working with adolescents and adults in individual and group settings at hospitals, community clinics, and private practices.
The mission of the Cohen Clinic resonates with Quanita because it provides compassionate, supportive, and non-judgmental counseling in a safe and welcoming environment. In her free time, she enjoys going to restaurants, traveling, and spending time with my family.