Staff Spotlight – Rachel Dibbins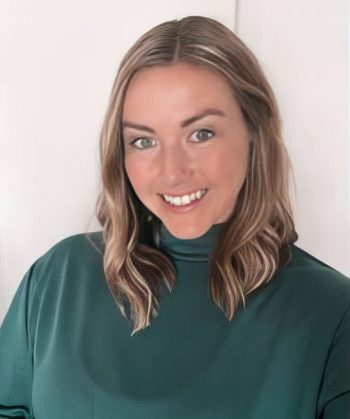 Rachel Dibbins is a Licensed Clinical Social Worker- Associate (NC), Licensed Master Social Worker (TN) and a current Cohen Clinic Fellow.
Rachel got her bachelor's degree in psychology with a minor in child and family development from Northwest Missouri State University. She then attended the college of Social Work at the University of Tennessee to obtain her Master's Degree in 2021. Rachel got her therapy start as a clinical intern with the Steven Cohen Clinic in Clarksville. During her time there, Rachel was trained in Prolonged Exposure, Cognitive Behavioral Therapy and Crisis Response Planning for Suicide Prevention.
After coming home from her deployment in 2021, Rachel rejoined the Cohen family as a virtual fellow for the North Carolina Clinic. Since beginning her fellowship in 2021, Rachel has been trained in Cognitive Processing Therapy for PTSD and Emotionally Focused Therapy for Couples. As the daughter of a Navy Veteran and as an Army National Guard Veteran herself, Rachel understands the unique challenges service members and their families face every day. Rachel has a specialty focus on military sexual trauma and combat trauma.
Outside of work, Rachel enjoys traveling to see friends, eating at new restaurants, taking excessive photos of her dog, and spending time with her family.