Staff Spotlight: Tannis Smith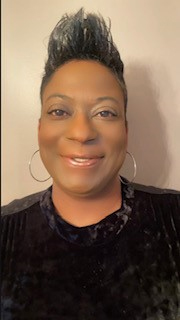 Meet our new Office Manager, Tannis Smith!
Tannis brings more than 20 years of behavioral health experience in operations and management roles to our clinic team. Prior to coming to the Cohen Clinic, she worked for a multi-clinic community-based provider with several locations in eastern NC as an operations manager.
She is passionate about the work that is done to help people become the best representation of themselves by utilizing therapy and she loves hearing the success stories of the people we serve.
A Fayetteville native, she is a military family member as her father is a U.S. Army veteran.
What resonates with Tannis about the Cohen Clinic is the accessibility with the model of care for the military community. She says, "The Cohen Clinic is an invaluable asset to the community at large. I enjoy being part of the team and positively affecting some's day, even if it's just a smile in passing to people that come into our clinic."