Steven A. Cohen Military Family Clinics at Centerstone Salutes Support from CSX for Military Communities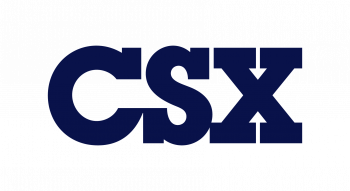 The Steven A. Cohen Military Family Clinics at Centerstone is pleased to receive a grant from CSX, a freight transportation provider, to help military families in need. CSX's grant will help ensure Centerstone clinics can continue to provide critical groups and workshops, in-person therapy services and community outreach efforts as we strive to grow to meet the needs of our active duty service members, veterans and military families.
Located in Jacksonville, Fla., Fayetteville, N.C., and Clarksville, Tenn., these non-profit clinics are dedicated to providing proven mental health care therapies to post 9/11 veterans, active duty service members, National Guardsmen, Reservists, veterans and all military families. They also strive to support this most deserving population beyond traditional therapy by hosting free enrichment activities that encourage connectivity and promote healing. The clinics are part of a partnership between Centerstone and Cohen Veterans Network, both national non-profits serving service members, post-9/11 veterans and military families.
"CSX's generosity, support and passion for our military community's shines," Lisa Eggebeen, regional director of the Cohen Clinics at Centerstone said. "We are so grateful that CSX leadership shares our mission to ensure our military and their families know they are never alone and have chosen to keep supporting our mission in such a substantial way."
This new gift is one of many CSX has generously awarded Centerstone over the past four years as the company remains committed to supporting the military community. In years' past, the grants have been utilized by Centerstone for outreach and community engagement and to continue to provide high-quality, accessible mental health care for our military and their families. The Cohen Clinics at Centerstone plan to again host their well-attended couples' workshop, parenting support groups and many other holistic opportunities our veterans and military families utilizing CSX grant dollars to make these efforts free of charge for our communities. For more information visit Steven A. Cohen Military Family Clinics at Centerstone: Groups and Workshops.
CSX's Pride in Service grants are intended to serve those who serve, and are awarded to organizations that honor and support national and local heroes – veterans, active military and first responders. This funding has been recognized by AMVETS, Employer Support for the Guard and Reserve, and other organizations that value the importance of CSX's commitment. CSX is proud that 2,983 veterans, active duty military and first responders have chosen to work for their company, forming sixteen percent of the CSX workforce.