Tax Season Financial Wellness Tips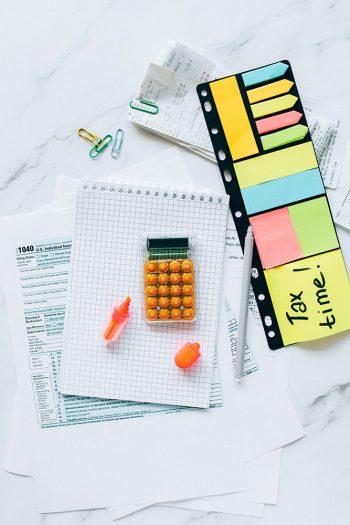 By Alecia Blair, M.S., AFC®, Manager, Network Clinic Communications & Marketing
It's tax season, which is, believe it or not, the perfect time to engage in a little financial self-care. With the federally imposed tax filing deadline of April 18, 2022, most of us have no choice but to check in on our own personal financial health when we collect and organize our W2s, 1099s and other documents. Here are three tips to help you improve your financial wellness—and quite possibly your mental health—all year long.
Create or check in on your budget.
Your household budget is your family's financial road map, which tracks what comes in (income) and what goes out (expenses). This tool is also important in helping you determine where you are financially and where you want to go. Tax time is a great time to create a budget if you don't have one or check in on it and adjust if necessary. If you're consistently going over your monthly budget, it may be time to make some cuts, like maybe that monthly streaming service you are no longer using?
Begin or add to your emergency fund.
If there's anything we've learned from the past two years with the pandemic and current events, it's that we should expect the unexpected. That's why it's important to save up enough money to cover three to six months of your household expenses should an emergency happen. Give yourself bonus points for stashing this emergency fund in an account that's not easy to get to, such as a savings account. Resist the urge to be overwhelmed if you haven't started an emergency fund or aren't where you want to be. Save what you can and build up from there.
Check your credit report.
Did you know that you can request and receive a FREE credit report from each of the three major credit bureaus every single year? It's true. And during the pandemic, these reports may be accessed more frequently, here: https://www.annualcreditreport.com. Reviewing your credit report regularly can help you identify and dispute fraudulent activity quickly and maintain strong credit health.
While preparing to file your taxes is probably on your list of least favorite things to do, it is a great opportunity to check in on your finances, adjust and prepare to finish the year strong. It's also a great way to take care of your financial self!