Team UNBROKEN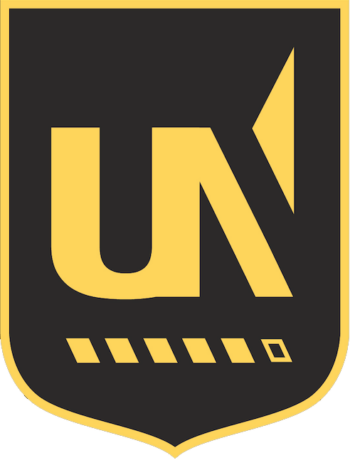 We are grateful for the many community partners that share our passion for caring for our military veterans and their families.  We are honored to work alongside these organizations as together we ensure our nation's heroes and their loved ones know they are never alone.  To that end, we would be remiss if we did not share their amazing stories of serving and inspiring.  Here is a closer look at one such partner and friend of the Cohen Clinics at Centerstone, Team UNBROKEN.
There's no such thing as broken
Ask Gretchen Evans. There IS no such thing as broken.
She would know. As a retired Command Sergeant Major (CSM) with 27 years of service, Evans has lived through the nightmares of war. She's lost soldiers – fellow brothers and sisters in arms that once stood right beside her. She felt the impact of enemy warfare that left her deaf and struggling with PTSD. She battled depression and survivor's guilt and fears that she would never be whole again, but today she is – and she has a team around her that can say the same.
They are not broken, they are an inspiration
As Evans began to heal physically and emotionally from wounds sustained in combat, she fell back to a familiar passion – running. She ran marathons and ultras reminiscent of her Army career where she ran in places like Afghanistan and Somalia; yet, still, there was more fight left in her and the World's Toughest Race, a multi-terrain, multi-day, non-stop excursion over mountains, jungles and seas called to her.
"Right when the race was announced, I felt like I needed something to work toward," Evans said. "I kind of hit this plateau, and it looked way out of reach for me, but ignorance has its blessing sometimes."
Evans wrote race organizers and television producers asking for a chance to compete. However, when told to provide a list of her physical disabilities, her list became long and the series, aired on Amazon and hosted by Bear Grylls, felt she simply wasn't up to the challenge of such a demanding race. They were wrong.
They are not broken, they are united
Undeterred, Evans set out to gather her friends. She recruited veteran, Keith Mitchell Knoop, who was wounded by an improvised explosive device (IED) in Iraq, then added type 1 diabetic and Veterans Administration employee, Dr. Anne Bailey, and lastly enlisted Hal Riley, who has a severe back injury from a skiing accident.
Armed with her teammates, Evans went back to the producers, this time packing a punch.
"I said, 'I'm asking you just to give us a chance, to put us on the same playing field as everybody else, and if we walk out on day one, then that's on us," Evans said. "But if you shut the door on us—we've had so many doors shut on us because of our disabilities: you can't do that because you're deaf or you can't do that because your right leg doesn't work or you can't do that because you have a traumatic brain injury. And these doors, keep slamming in our face. I'm asking you to take a chance on us.'"
They are not broken, they are standing tall
World's Toughest Race: Eco-Challenge Fiji, is airing now on Amazon Prime. For the first time in its history, the race features an all disabled team – Team UNBROKEN.
"I want to keep the door open for all disabled people," Evans said. "I want to show them that if a deaf person, a person with traumatic brain injury, a type 1 diabetic can compete in the World's Toughest Race, than they can take a look at their own life and say, 'I can do that too'".
The Cohen Clinics at Centerstone are proud to support Team UNBROKEN as it continues to compete in races across the United States and abroad in its effort to inspire those who struggle and remind them that just because the odds may seem stacked against them their spirit doesn't have to take it lying down. Together the clinics and the members of Team UNBROKEN will work to spread that message of hope, encouragement and awareness one race and one day at a time.