Ten Tips to Keep Your Love Alive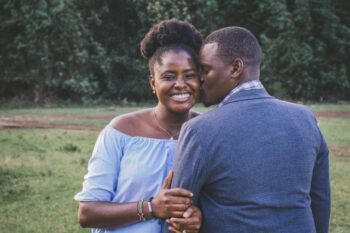 Dr. King Counts D.Min., LMFT

"We were so very happy when we started our relationship with one another but over time we drifted apart."  In doing couple's therapy for over three decades, I hear these words often when starting therapy with couples.  There are lots of reasons why couples have difficulties: infidelity, stress, extended family issues, family of origin issues, conflict just to name a few.   But, regardless of the circumstances the main reason for troubled relationship issues is that couples can just drift apart and lose the original emotional bond that was in place when they started.
So, what can you do to keep your relationship alive?  Here are ten key relationship tips which can help:
1st – Be committed to your best friend.  Researcher Dr. John Gottman makes this important point, "Friendship fuels the flames of romance because it offers the best protection against feeling adversarial toward your spouse." Friendship is the key to almost any relationship, but it is especially important for couples who hope to have a relationship which lasts a lifetime.
2nd – Be accessible, responsive, and engaged with your spouse or partner.  The happiest couples are constantly finding creative ways to turn toward one another in everyday conversations.  And it is these everyday conversations which determines how positive and enriching the relationship will be- even more than romantic getaways or a night out on the town.  If your significant other wants to talk about car repair, golf games, color schemes or a new dress, keep that conversation going by engaging in these subjects.
3rd – Learn to communicate with your partner.  Be a good listener.  Everyone appreciates someone who can hear them out respectfully.  When you do this, you are proving that your partner matters to you and you heard them.  Communication is like a dance; it should flow with understanding and consideration.
4th – Bring out clearly what you love about your partner. Offer sincere compliments every day!  Always look for the good and positive and bring that forward by calling attention to it by what you say.   What are the top things in your mind that you most appreciate about your partner?  When you do, you are doing yourself a favor and them a favor.
5th – Surround yourself with great resources – Have you attended the Steven A. Cohen Clinic's couples workshop called "Hold Me Tight" yet?  It is a free program that is based on Sue Johnson's best-selling book Hold Me Tight, Seven Conversations for a lifetime of Love.  You really should!  It is free and totally accessible online.
6th – Consider engaging in couple's therapy – Many couples come into therapy to get a relationship tune up and do not necessarily have a major relationship issue.   Coming to couple therapy can help you work through significant difficulties or just to enhance and enrich their relationship.   Counseling can help you learn to communicate, be better attuned, develop skills in problem solving, learning better ways to reconcile when things go the wrong way, improve intimacy, and rethink your goals for the future.
7th – Learn to communicate clearly about intimacy – The best way to make the most of intimacy is to talk with each other openly about your wants and needs.  Can you clearly discuss with your partner what is most important to you in your experience with intimacy within your relationship?  Do not be afraid or hesitate to talk openly about what needs each of you have to reach the highest levels of pleasure and fulfillment in your life.
8th – Develop trust and safety – Everyone needs someone in their life who is totally trustworthy and with whom they feel safe enough to share their heart.   Trust is a peculiar thing; once trust is really broken it is very challenging to get it back.  With so much is at stake within your relationship, it is vital to go out of your way to avoid saying things or doing things that makes your partner doubt whether you are really committed to them.   Do your best to be trustworthy and genuine.
9th – Focus on positive actions –These are daily: giving hugs when you leave, expressing a compliment or appreciation, having chat time each day, and having a regular date night.  When you consciously take action to improve the positivity within your relationship, you can usually see good results quickly.
10th –   Focus on sharing your future together – Take the long-range view of your relationship and do not let going through intense times of stress and disappointment shut down your future.  Every human endeavor involves setbacks and intense times of disappointment, relationships are no different.
There simply is no doubt relationships can have their ups and downs, but the beauty they bring to our lives make them worth every struggle. Remembering that and the reasons we found ourselves drawn to each other in the first place and actively nurturing those bonds can make all difference in life and love.
For more information on couples counseling or workshops offered at the Steven A. Cohen Military Family Clinics at Centerstone call 1-877-463-6505.