The Charlie Daniels Journey Home Project Donates $10k to the Cohen Clinic at Centerstone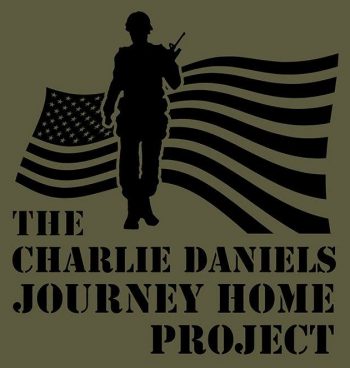 County music legend Charlie Daniel's dedication to our nation's heroes lives on. The late star's loving wife, Hazel Daniels, and longtime manager, David Corlew, have taken the reigns behind the Charlie Daniels Journey Home Project, and thanks to the nonprofit's efforts, the Steven A. Cohen Military Family Clinic at Centerstone will be able to continue to provide family fun community room enrichment activities for military families.
The Charlie Daniel's Journey Home Project (TCDJHP) was co-founded by Daniels and Corlew in 2014 with the goal to help identify, support and implement the various needs of the men and women of America's armed forces returning from service. This month, the TCDJHP and its board members recognized the Cohen Clinic at Centerstone for its commitment to ensuring our active duty service members, veterans and their loved ones know they are never alone.
"We were honored that Mr. Corlew took time to tour our space recently," Clinic Director, Julie Adams said. "We were able to show him how valuable our community room is in regards to creating connections and promoting healing for all military families and we are so grateful that he and his board agreed."
The TCDJHP board demonstrated that agreement by gifting the clinic $10,000 to ensure the clinic team can not only continue to provide unique enrichment classes and events, but that those offerings may even be taken up a notch.
"We have been so blessed by our community partners and their willingness to co-sponsor a number of our community room events to ensure their success," Meghan Williams, the clinic's outreach director explained. "Now with this generous gift, we can add even more elements to these opportunities. We are really looking forward to what's to come."
More information on the TCDJHP can be found on the organization's Facebook page.
Meanwhile to stay up to date with upcoming community room events and clinic offerings log onto coheninthecommunity.com.