The Cohen Clinic in the Community 5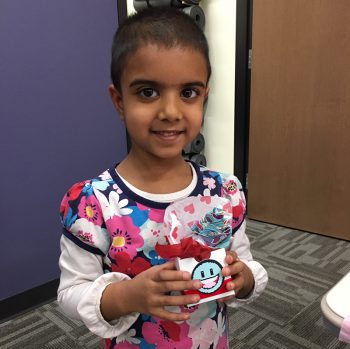 Arts for Hearts:  It was all hearts and flowers in the community roo,m, thanks to our wonderfully creative friends at Arts for Hearts. We were definitely feeling the love. These amazing volunteers will be back this month for more artistic fun. Be sure to stay tuned to the clinic's Facebook page for the Eventbrite link.
Evening Yoga: A big thank you to the instructors at Ahava Hot Yoga. They have agreed to help us strike poses every other Wednesday night. Classes began Feb. 5 and will continue biweekly beginning at 5:30 pm.
Family Movie Night: The cold never bothered us either, so we got "Frozen" this month. Family Movie Night was a huge hit thanks to Elsa and her pals and the many happy faces that joined us for our monthly theater transformation.
Arts and Crafts: We got crafty and recycled old greetings into special keepsakes. Artsy classes like this are thanks to our friend Christina, who plans to share her creativity with us each month. This month she's helping us say goodbye to the winter blues and hello to sunny spring with essential oil heat wraps and aromatherapy bath salts.
What in the Gourd:  Nature met the arts in January and again in February thanks to Charley Jordan of Circle J Ranch. He kindly gave his time and his gourds so we could add a bit of color to homes for our feathered friends. Charley has agreed to keep sharing his talents with us. Be sure to stay tuned for his next natural offering coming up soon!