Thriving After Trauma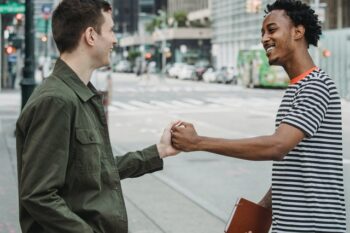 Clients of the Steven A. Cohen Military Family Clinics at Centerstone have a new resource to help them thrive after trauma.
Teammates at the Cohen Clinics at Centerstone understand how important it is for veterans and military family members to remember they are never alone. Their experiences may differ, their situations unique, but the bond that forms from emotional struggle is healing and, when shared, results in tremendous growth.
"I've led wonderful women's groups in the past," Marie Cohen, group facilitator said, "and I must say, the women I've worked with are amazingly brave. They've faced obstacles that would challenge any of us, yet, when brought together to truly express their emotions and their frustrations they begin to see just how strong they are. They feed positively off each other's experiences, encourage each other in healing and ultimately thrive. It is an honor to watch them transform. I am hoping for the same success as we begin our Women Beyond Trauma group next month."
David Smith, leader of Building Resilience, the clinic's partner group for men, hopes to notice a similar trend and is dedicated to ensuring his participants feel confident in the resilience they already possess while learning new skills to enhance their quality of life.
"We will meet weekly," Smith said, "and discuss whatever is on our minds. For some, talking about things in a safe, judgement free environment makes all the difference in the world. Our goal will not only be to share like experiences, but to remind each other we aren't alone and facing what is difficult only helps heal."
Both Cohen and Smith lead their respective groups through various coping mechanisms and encourage members to not only open up about their experiences but to also express their fears concerning them as well as provide them the tools to overcome them.
"Our goal, whether it be David's men's' group or my women's' group," Cohen said, "is to lead our members to a better place. We encourage participation and peer support. That's what we're here for, after all – to provide support, promote wellbeing and reinforce resilience. It's a wonderful process to be a part of and we are so grateful to be offering these opportunities to those who need our support."
Building Resilience will meet virtually on Thursday evenings for six weeks beginning in February. Women Beyond Trauma will hold its first session on March 3rd and will run for 12 weeks every Tuesday afternoon. Both opportunities are open to clients in Tennessee and Florida. For more information on services at the Steven A. Cohen Clinics at Centerstone log onto the clinic websites at https://centerstone.org/cohen-military-family-clinic/