We're Hiring!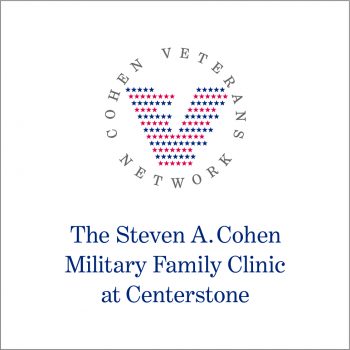 Are you a licensed therapist? Apply today to join our team!
Centerstone is a nonprofit health system providing mental health and substance use disorder treatments. Services are available nationally through the operation of outpatient clinics, residential programs, the use of telehealth and an inpatient hospital. As an organization with a mission as big as delivering care that changes people's lives, everything we do is rooted in care. And we can't change lives without the talent and expertise of our employees.
The Steven A. Cohen Military Family Clinic offers a variety of services to post 9/11 Veterans, Active-Duty Service Members, Reservists, National Guard and their family members. Therapist will provide evidence-based therapy to individuals, couples and families. The Steven A. Cohen Military Family Clinic has a commitment to training, consultation and proficiency in Cognitive Behavioral Therapy, Cognitive Processing Therapy, and Prolonged Exposure.