Why EMDR Training is So Valuable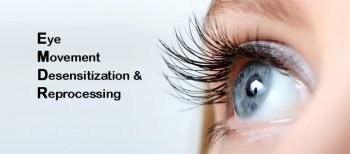 Why EMDR Training is So Valuable
Dr. King Counts D.Min., LMFT
Like a lot of therapists, I was a bit skeptical when I first heard of Eye Movement Desensitization and Reprocessing as a way to help clients heal and reach their goals. After all, it seems rather odd to think that some method using eye movements and the like could actually be beneficial for someone who has experienced significant and painful traumatic experiences.  Was this some fringe or alternative approach that works by placebo effect? Absolutely not!  After using EMDR for several years now, I have learned to trust it as one of the most potent and effective approaches that I have learned in over thirty years of clinical practice.  Here are several reasons I want to encourage my fellow therapists to get the EMDRIA approved EMDR training.
It's Effective – People get better. There is nothing more fulfilling for a person working with people who are hurting than to actually see them improve and heal.  EMDR certainly is effective and there are over 40 major research studies and meta-analyses which support the assertion that EMDR works powerfully in helping people with a wide range of issues improve and heal.   No wonder organizations such as the World Health Organization, The Department of Defense, The Department of Veteran's Affairs, and the American Psychological Association, The International Society for Traumatic Stress Studies and many others recognize the efficacy of EMDR as a treatment approach.
It's Well Organized – Trainers working with the EMDR International Association are well qualified and experienced and required to present the trainings in a very well developed and organized way.   These trainings are not just about the content to be learned and the theoretical.  They also involve practicing the concepts covered in the material.  Class time during the trainings are clearly presented in a carefully put together format but usually much of the afternoons are spent in working with a partner to put into practice what has been taught in class.  Training also involves participating in 10 hours of consultation as you begin to incorporate EMDR in your practice.  In this way, you gain competence in knowing and practicing EMDR for yourself.
It's Integrative – EMDR has a kinship to cognitive behavioral therapy, psychodynamic therapy, client centered therapy and many others.  It can be used in conjunction with many therapies and also as an excellent stand-alone approach.  EMDR can fit into your present clinical practice.
It's Fulfilling – Gaining training and skills to enhance your clinical practice is gratifying and exciting. Those who complete the training gain 40 hours of continuing education credit and wealth of understanding about healing trauma and helping people gain resources to better manage their own lives more effectively.  Sometimes the results of using EMDR are nothing short of amazing.  Recently, I did EMDR with a client who had experienced combat trauma and carried the negative effect of that single experience for years.  It had dramatically altered her life in very negative ways.  After completely reprocessing the incident, she came back a week later and was astonished by how powerfully this affected her life.  Over my years of practicing this approach, I have seen this happen repeatedly. Seeing people find healing and relief is ultimately what keeps me going in my chosen profession.  It is totally rewarding.
It's Innovative – EMDR is based on the very best cutting edge research which is constantly expanding our ability to facilitate healing and a higher quality of life for our clients. In many ways, EMDR has not been around all that long and represents a new frontier within the field of psychotherapy which is exciting and still developing.  Gaining training in this approach can only accentuate and amplify your effectiveness in helping people move forward in their lives and is consistent with the values of "delivering care that changes people's lives."