Written Inspiration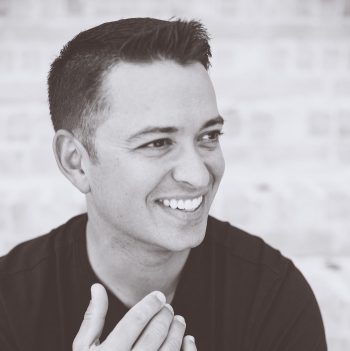 The Steven A. Cohen Military Family Clinics at Centerstone welcomed an inspirational guest recently. Bestselling author C.G. Cooper hosted two virtual adolescent writing workshops for aspiring writers in June and July where he opened up about his career ups and downs and provided words of encouragement for young authors in the making.
"We were so honored that Mr. Cooper agreed to share his expertise and knowledge with us." Meghan Williams, outreach director at the Cohen Clinic at Centerstone in Clarksville, TN said. "Not only did he offer valuable tips and tricks of his trade, he gave our young writers priceless words of encouragement that they will, no doubt, carry with them."
Cooper is no stranger to military culture, in fact, he grew up in a Navy family and, upon graduating from the University of Virginia with a degree in Foreign Affairs, he joined the United States Marine Corps where he served for six years as an infantry officer. His personal experiences with a life of service not only helped inspire his first novel, Back to War, which sparked his Corps Justice series, but it is also what drives him to support his fellow brothers and sisters in arms.
"Mr. Cooper's passion and desire to give back to his fellow military members and their loved ones was amazing to witness first hand," Williams said. "He is a natural teacher who genuinely cares and wants to see military families succeed in whatever they aspire to do."
Throughout the workshops Cooper reminded participants that writing can be a way to explore who you are, work through emotion in a real way and gives you the power to share your message with the world.
"He truly did inspire each participant with his passion and positivity," Williams said. "He reminded each of them that they could be the next great writer or the next great movie producer. The skies the limit and that kind of energy is contagious."
Cooper has graciously agreed to continue to support the Cohen Clinics and Centerstone in their mission to ensure our military families know they are never alone. He will be the guest speaker at the 3rd Annual Cohen Clinic at Centerstone Community Art Show in Clarksville, TN on August 27th.
For more on the C.G. Cooper, CORPS JUSTICE novels, The Chronicles of Benjamin Dragon or his Patriot Protocol series log onto his website at https://www.cg-cooper.com/.