Youth Task Force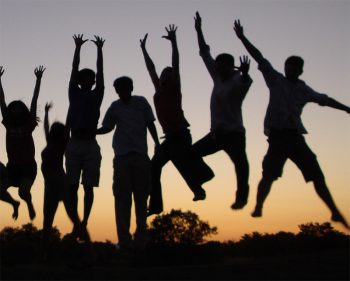 Growing up is hard and it isn't getting any easier – just ask a kid. We did and we're not stopping. In fact, we're letting them take the lead in helping us support them better.
"We recognize our children are facing unique challenges these days," Julie Adams, Clinic Director at the Steven A. Cohen Military Family Clinic at Centerstone said. "Take cyber bullying for example, the threat of school violence or the missed social learning periods brought about due to the pandemic. Add those elements to the already long list of normal growing pains and it becomes clear – children of today are navigating a world many of us adults never had to endure."
So, who better to ask how we can help our youth thrive in today's culture than children themselves? Enter, the clinic's newly formed Youth Task Force.
"Gaining a child's perspective on what challenges they face, how we, as adults, can better engage them and guide them is what our Youth Task Force is all about," outreach director, Meghan Williams explained. "It's been amazing and we're just getting started, but already, the group is eager to share ideas and help us identify ways to engage their peers in difficult times."
The clinic's Youth Task Force held its first meeting in early August. Since, members have met two more times and will continue to meet twice a month in an effort to break down mental health stigmas, combat negative social media messaging with positive content and more.
"We want this group of teen leaders to shape what the Task Force becomes," Williams said. "They are a smart and passionate group. There is no doubt their experiences and knowledge will go a long way to helping us better serve our kids."
The group's first action will involve a social media campaign comprised of positive messaging written by kids for kids that they hope others will help them share. For more information on the task force or if you know a child that may be interested in joining the group contact Meghan Williams at Meghan.williams@centerstone.org.