Meet the Team: Liz Sherr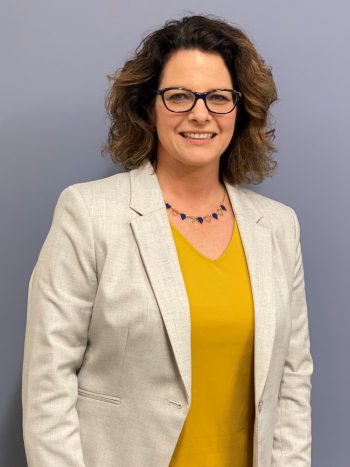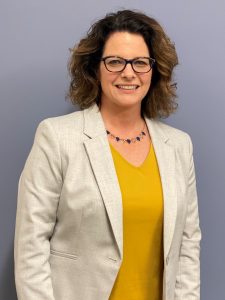 One thing is definite within the Steven A. Cohen Military Family Clinic at Centerstone – our team is a team.  Each and every staff member not only plays a crucial role in accomplishing our mission to ensure our military families receive the care they've earned, but they do so from the heart and with a passion that can't help but to inspire. Here's a closer look at one such teammate Licensed Clinical Social Worker and Director of the Cohen Clinic at Centerstone, Elizabeth Sherr.
Tell me a little bit about yourself, such as where you grew up and your background leading up to joining CVN?
I grew up in Massachusetts. When I was 18 years old I joined the Army. I was enlisted as a teletype operator and then when this thing called "email" happened I was out of a job. I applied and was accepted to Officer Candidate School. I was commissioned as a Signal Officer and retired after 20 years. I decided the IT field wasn't something I wanted to continue with, but continuing on with Soldiers and families is was what I wanted. I went on to get my Masters in Counseling and interned at the Colorado Springs Vet Center and then on to the Nashville Vet Center as a re-adjustment counselor. In 2015, I was one of the first clinicians hired at our sister Clinic in Clarksville, TN.
If a Veteran, can you tell me about your time in service? I served 20 years as both enlisted and an Officer. It was by no means easy. I had to leave my children a lot and thank goodness I have a great family who helped me when I had to leave. I loved the friendships, inviting as many people as we could find who had no one to go for Thanksgiving or Christmas to my house, being woken at night to go get a friend in need, or finding joy in learning others stories. I wouldn't trade that for the world. But it was hard work, as a female there were challenges and obstacles that I learned to overcome. But each assignment was an adventure from Korea, to Recruiting, to Iraq and the final assignment in the mountains of Colorado, I found great friendships.
If a Veteran, what was it like returning to civilian life?
This was difficult. I didn't realize how difficult this would be. I don't believe anyone can prepare you for the return. I didn't realize how much I was struggling. It took a serious skiing accident for me to seek help. It was then I understood what was happening. I had "grown up" in the military. It was all I knew. I had no idea what I wanted to be, I had never had choices and this was scary. When I realized I would never "transition" and that there were parts of the military I could take forward into my new life and others I could leave behind, I started to grow. But I didn't do it alone. With the help of some terrific professionals, supportive family and friends, I worked through things. We are all "work in progress", but it really helps when you have people to your left and right to help you get there.
You've taken life experience and built a career to help others, what was your greatest takeaway from this process?
That you are not alone. You were never alone in the military and you will never be alone outside of the military. You don't ever have to walk this path alone. This is what I love about our Cohen Clinic's at Centerstone.
How have things been going at the clinic since you arrived?
Wow! Things have been moving fast! I relocated to Jacksonville in January from our sister clinic in Clarksville, Tennessee. The staff have been energetic and so dedicated. The clinicians have been very busy providing telehealth, our Outreach and Case Management have been tirelessly finding resources to fit the needs of the community during this time and our Office Staff support's every need we might have. It has been busy, but rewarding at the same time.
Have you faced challenges so far in your time at the clinic?
The clinic had not had its doors open for one week before we were sent home to conduct remote operations due to COVID19. This was a challenge. But, we knew regardless of where we were, in or out of the clinic, we had a mission to provide the highest quality of care for Veterans and their families. I couldn't be more impressed with all of the clinic staff who seamlessly adapted and began providing care via telehealth immediately!
What do you hope for clinic and your clients?
My hope for the clinic and our clients is that we find a way to reach every Veteran and family member out there. I want them to know we are here. I want them to know what when they need help, we are ready to assist them immediately. I am excited to see this clinic grow into more than just a clinic for counseling services, I want to see it develop into a community center for Veteran's and families. A place where Veterans and their families feel supported and understood.
What do you like to do for fun?
I love to travel, but I like to find things off the beaten track. You're likely to find me where the locals are. The greater Jacksonville area has so much to offer and I look forward to exploring more once restrictions are lifted.
Favorite sports team?
I grew up in Massachusetts, and no my favorite team is not the Patriots. I love baseball, so yes, I am a Red Sox fan since birth. But I love watching Professional Futbol (aka soccer). My favorite team is Athletico Madrid, National team is France, and my team here in the United States would be Atlanta United.