New Year, New You? Take the Pressure Off Instead and Plan to Succeed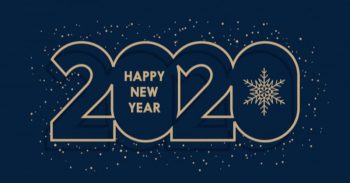 You have the best of intentions: This is the year! Whether it's shedding those extra few holiday pounds, getting more active or finally freeing yourself of a bad habit, you are determined to make 2020 the year you succeed. Yet that determination may be the one thing holding you back from actually reaching your goal.
It sounds strange: How could your well-placed resolve be a hindrance on your path to your best you? Maybe because you put too much pressure on yourself.
"Often we have extremely high expectations for ourselves," says Jennifer Smith, Licensed Clinical Social Worker and assistant director of the Steven A. Cohen Military Family Clinic at Centerstone. "We have our sights set on changing a behavior and expect to do so overnight. It's unrealistic and ultimately devastating when we realize it's just not that simple."
Sound familiar? Likely it does. But the good news is that you can reach the goal you've set for yourself. You can most certainly learn to manage your reaction to your personal stressors, discard a habit you wish to change or even lose unwanted pounds by giving yourself time and being prepared for setbacks.
"You may slip up on your journey to change," Smith says. "That's okay. It is best to forgive yourself during these times. Instead, think of the steps you have taken to succeed. Remind yourself that you are working towards a goal and with each day you will continue to do so. Eventually, slip ups will become far less frequent and your goal will be that much closer to reality."
Fellow Licensed Clinical Social Worker Julie Adams, agrees and suggests being able to pivot if necessary.
"Have a plan B," Adams says. "Commitment is a large part of achieving a goal, but if you only see one path to that goal it may not be as easy to obtain as it could be if you remain flexible and willing to change along the way."
Both Adams and Smith also stress the importance of making sure your goals are realistic. For instance, changing a lifelong behavior isn't going to happen just because the clock struck midnight and the ball dropped.
"It may be a process and may take achieving small goals along the way first, to finally rid yourself of whatever trait you wish to change," Adams says.
"Say you want a new job by the end of May," Smith adds. "Maybe you need to take a class to gain the skills for that new job first. Remember the timeline isn't as important as actually achieving the goal. It may take a little longer, but the successes in between are just as important to the end game and should be celebrated, too."
Lastly, remember it's okay to ask for help. Whether it's from your own support system such as family and friends or from an outside source such as therapists at the Cohen Clinic at Centerstone, achieving whatever goal you set out accomplish can feel a bit more doable when others are cheering you on too.
If you'd like more help on making 2020 your year and would like to make an appointment at the Steven A. Cohen Clinic at Centerstone, click here or call (931) 221-3850.