Centerstone Kentucky Receives GOLD Award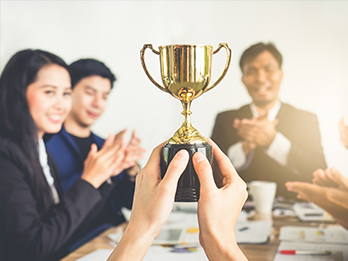 Centerstone Kentucky has been honored with a GOLD Award from the Worksite Wellness Council of Louisville for the third year in a row! The Council helps to foster healthy work environments by providing employers with educational activities and resources for their wellness programs. Kelsey Schechter and Vahid Mockon accepted the award on behalf of Centerstone.
The Worksite Wellness Council's mission is to foster healthy work environments by acting as the resource for worksite wellness in metro Louisville and facilitating cultures of health among employers.