Centerstone's Alexis Kirk to present alongside Zak Williams, other high-profile speakers at the 2021 American Association of Suicidology Conference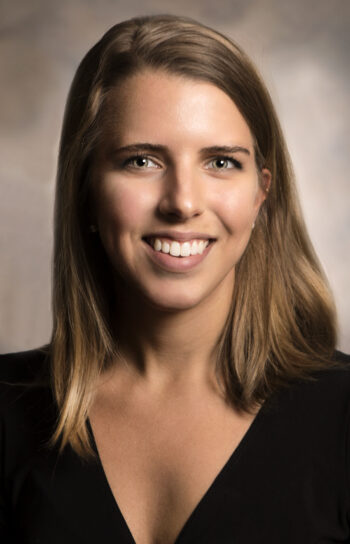 Dr. Alexis Kirk, director of implementation science for Centerstone's Research Institute, has been selected by the American Association of Suicidology (AAS) to present a TED-style talk at its 2021 annual conference.
Kirk's presentation, Implementation Science as a Lens for Reflecting on COVID-19, Innovation, and (yes) Constipation, will take place Friday, April 23rd at 2:00 p.m. Eastern Daylight Time. Her presentation, she says, will offer a unique angle in that it won't necessarily focus on suicide prevention or crisis care, but rather will offer insights into how organizations can effectively implement new and innovative care models while navigating organizational barriers.
"My hope is that this presentation will prompt people to specifically think about the administrative or bureaucratic processes that tend to slow organizations down when trying to implement something new and that I can help participants navigate those challenges and speed up the adoption of evidence-based care models that are proven to save lives," Kirk says of her upcoming presentation. Suicide remains a persistent public health concern and is currently the 10th leading cause of the death in the United States, with more than 130 people dying by suicide each day.
AAS' 2021 Conference will take place April 21 – 23 in Lake Buena Vista, Florida and will offer a virtual attendance component, as well. Kirk will join other high-profile speakers at the conference, including Zak Williams, the son of late actor Robin Williams, and Todd Crandell, the founder and president of Racing for Recovery.
For more information about AAS 2021 and Kirk's presentation, visit the official AAS conference website.