Ryan Hampton speaks about addiction recovery during Centerstone's October Spotlight Series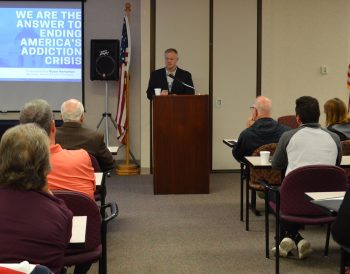 Centerstone hosted two Spotlight Series events in October featuring Ryan Hampton, a prominent leading face and voice of addiction recovery.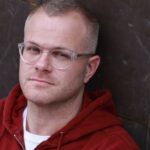 Multiple years into recovery from a decade-long opioid addiction, Hampton has rocketed to the center of America's recovery advocacy movement. With content that reaches over 1 million people a week, Hampton is breaking down cultural barriers that have kept people suffering in silence. He is inspiring a digital revolution of people recovering out loud through his impactful #VoicesProject.
"The opposite of addiction is perception. We can curb addiction once we know how to perceive it," Hampton said during the event. "Addiction is a community issue … How do we coordinate efforts to connect those who need them to the solution?"
Sponsors for the October Spotlight Series events were Heartland Regional Medical Center in Marion, OSF Saint Anthony's Health Center in Alton, IlliniCare Health, Bank of Herrin, American Addiction Centers, and Busey Bank.
"Centerstone was excited to share Ryan's message throughout our treatment regions in Illinois," said Jocelyn Popit, director of advancement for Centerstone's Foundation.
For more information about the Centerstone Spotlight Series, call (855) 306-3560 ext. 7817 or email Jocelyn.popit@centerstone.org.