Alcohol Use Disorder Treatment through MAT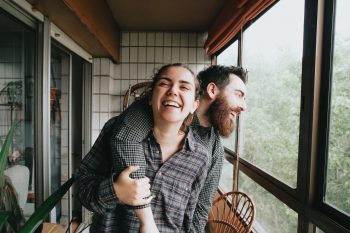 Alcohol Use Disorder is a substance use disorder characterized as an inability to control the consumption of alcoholic substances regardless of health risks, safety, and daily function. There are many different indications of addiction to alcohol, and these vary from person to person, but often include a strong urge to use alcohol frequently, continued use of alcohol even when it interferes with daily activities, increased tolerance leading to increased consumption, and withdrawal symptoms when alcohol intake is decreased or stopped. Fortunately, an addiction to alcohol can be treated in a variety of ways. One effective method for some people is Centerstone's Medication Assisted Treatment program.
Medication Assisted Treatment (MAT) is the combination of medication and therapy to help treat addictions to alcohol and opioids. The medication used in the MAT program to treat alcohol addiction is Vivitrol, an injectable form of medication used to minimize cravings. "Vivitrol is used to reduce cravings in alcohol and drug dependence, as it blocks the feeling of pleasure that you get when you use drugs or drink alcohol. Drinking while prescribed Vivitrol is typically contraindicated," says Stacy Seitz, Clinical Director at Centerstone.
"Anyone seeking treatment for alcohol use needs to consult with a medical professional," says Seitz. There are certain criteria that need to be met before being accepted into the MAT program, but first try to ask yourself if you experience these symptoms with alcohol:
Consumption. Consider your intake of alcohol. Are you binge-drinking (pattern of excessive drinking that frequently raises a person's blood alcohol concentration)? Are you drinking more than normal or more frequently? Has your tolerance increased?
Daily function. Alcohol use disorder can interrupt your stability. Is it disrupting your employment or performance at work? Is it putting a strain on your personal relationships? Are you thinking about alcohol throughout the day?
Legal issues. Have you gotten in legal trouble from drinking? "A precipitator for treatment of alcohol could be DUIs," says Seitz.
Withdrawal symptoms. Are you getting sick from not drinking? Symptoms of withdrawal from alcohol include vomiting, shaking, and excessive sweating.
MAT is a great treatment option for alcohol addiction, but it's not right for everyone, so there are assessments in place to see which method of treatment is best for each individual. "Clinical tools assess a variety of areas to include mental health symptoms, physical dependency, medical history, and history of substance use," says Seitz.
Treatment needs are determined through a variety of screening tools and comprehensive assessments to influence the level of care someone might receive. Some of the different screening tools Centerstone uses include:
IMCANS (Illinois Medicaid Comprehensive Assessment of Needs and Strengths) instrument used to determine needs and strengths to provide specific treatment recommendations.
ASAM Criteria (American Society of Addiction Medicine) is a set of guidelines that deals with placement criteria like discharging, transferring or continuing the stay of a patient.
AUDIT-C is an alcohol screening that identifies an individual's drinking level—whether they are a hazardous drinker or have an active addiction.
If you or someone you know might be struggling with an addiction to alcohol or other substances, Centerstone can help. Call 1-877-HOPE123 or visit our website at centerstone.org
---
---