10 Tips to Combat Substance Use during the Holidays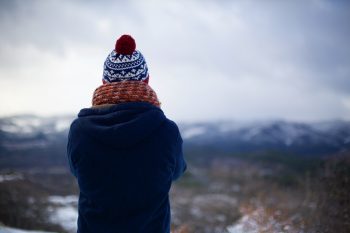 A challenge that often appears this time of the year is increased substance use during the holiday season. The holidays can be exhausting and stressful which can trigger mental health challenges. Those who are recovering or struggling with an active addiction may have a very hard time during the holidays for various reasons, which could in turn lead to a return in use.
"Holidays can be a stressful time for anyone, research shows that increased stress can increase the potential for resumed substance use," says Stacey Seitz, Director of Clinical Services at Centerstone.
For some, the holidays may also bring along the emotional stress of family conflict, trauma, financial concerns, and loneliness. If you are not well equipped to manage these stressors, you may resort back to poor coping strategies. Centerstone is here to remind you that you do not need to resort to alcohol, tobacco, or other drugs to make it through this holiday season, but you do need to be prepared! Check out the tips below to help combat substance use during the holiday season.
Limit triggers – Recognize your triggers and then try to limit them (stress, environment, or certain people). It is also important to take care of your basic needs first (food, sleep, and mood) in order to manage your triggers. Once you identify your triggers, take notice of your warning signs (thinking patterns and seeking out unhealthy situations).
Set boundaries – If you anticipate boundaries being tested during this holiday season, you should consider rehearsing responses. Rehearse how you will decline alcoholic beverages or substances and practice how you will respond to questions about your recovery that you are not ready to answer.
Be intentional about the invitations you accept – During the holidays people celebrate in a variety of ways. It is acceptable for you to say "No, thank you" to invitations, customs, or practices that are unhealthy for you. Your peace of mind is important and can be maintained by saying yes to celebrating in ways and with people that are supportive of your sobriety or recovery. For example, a friendsgiving may replace your "traditional" thanksgiving dinner.
Create a plan – It is important to plan ahead if you plan to be around family, friends, or colleagues that may encourage you to drink or misuse drugs. Start each day with a plan to prevent relapse. This could include bringing an accountability person to holiday events, bringing your own safe foods or drinks that you can enjoy, or creating an exit plan should you find yourself in an unhealthy situation.
Engage in healthy self-care – Sitting around with friends and family may increase the likelihood that you will misuse substances. Pick up a new, healthy activity this holiday season so you do not revert back to old patterns. Being intentional helps to make your self-care a priority.
Seek a support system – If you are part of a support group, make the time to engage in more meetings during the holiday season! It is important to build and regularly engage in healthy relationships.
Marathon Meetings – If you are a 12-step member – find out what 12-step clubhouses in your area are providing Marathon meetings or get-togethers during holiday season.
Try something new! – You may be accustomed to spending holidays engaging in addictive behaviors. As a result, there may be many novel events that can become annual traditions. While avoiding triggers is a good beginning, perhaps more context can be added to create a more rich and meaningful life that could weaken the desire to use substances. For example, framing holidays as ways to experience novel situations and engage in activities with sober friends – such as – cooking meals together, watching holiday movies or sporting events, beach trips or experiencing nature etc., could be incredibly helpful during this stressful time. And, if family is not conducive to your recovery remember you can "pick" your spiritual family to be whoever you want.
Connect with sober contacts – During these very stressful times, it is important to maintain connections to others in sobriety. It may be helpful to remember that reaching out for help is not only an act of vulnerability that benefits you directly, but also can be viewed as an act of service to those you are contacting. Don't be afraid to reach out!
Practice mindfulness or other meditation – Numerous studies have shown that mindfulness practice can be a protective factor against drug craving and problematic substance use. Mindfulness aids in remaining in the present moment and allows you to calm your mind from the thoughts of the stressors associated with the holiday season, as well as substance use.
If the holidays begin to feel too overwhelming, remember that help is just a phone call away. Learn more about Centerstone's addiction recovery services by calling 1-877-HOPE123 (877-467-3123).
---
---