Northeast Florida Women Veterans Receive Gift to Keep Giving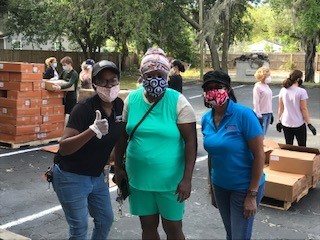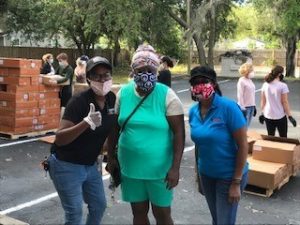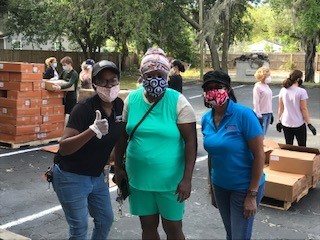 The Cohen Veterans Network (CVN) recently granted $1,000 to Northeast Florida Women Veterans (NEFLWV) for their overwhelming support of women veterans in the midst of a global health emergency.
Founded in 2011, NEFLWV's dedication to women veterans and their children has been unwavering and despite having to adjust to today's physical distancing guidelines, that dedication remains strong. The organization immediately transformed their services to assist their participants virtually. They purchased telehealth software to facilitate individual and group counseling and collaborated with area organizations to offer webinars that would be helpful to the women they serve. They also took into consideration basic needs such as food and clothing.
Since March 11, Northeast Florida Women Veteran's has assisted 42 homeless or at risk women Veterans and on May 19 they conducted a community food distribution event.
"The wonderful works of Northeast Florida Women Veterans is vital in our community," Elizabeth Sherr, Steven A. Cohen Military Family Clinic at Centerstone's clinic director said. "We are honored to share in their mission to ensure our women veterans receive the services they need."
NEFLWV plans to use the donated funds to continue supporting telehealth services and other community needs programs including another food drive on June 24.