Three Steps to Fight Addiction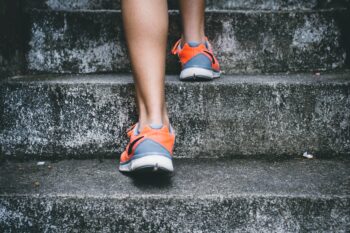 ---
Addiction can hit you at any time.
---
Oftentimes, a person with an addiction may not know what's wrong or be able to express that something is amiss. Then, people around that individual do not always recognize signs of trouble. This reality, unfortunately, means that too few people get the help they need for their addictions.
Addiction and its treatment represent a serious challenge.
Drug overdoses killed more than 70,000 Americans in 2019. Among those deaths, 69.5% involved a prescription or illicit opioid drug. This epidemic continues to spread and hits close to home – no matter where you live. "For the health and well-being of families and individuals of all ages, we have to break the cycle of addiction in which so many are caught," says Michael Reynolds, Program Manager at Centerstone.
Here are three important steps toward recovery:
1) Don't Wait
The time to get help with addiction is now. Once a person takes the initial steps toward recovery efforts, it may take years for certain behaviors to feel entirely "normal" again.
No matter how long addiction has existed, recognize the problem at hand. Then, get started on the solution. People from all walks of life, and all lengths of time struggling with addiction, can find recovery.
2) See the Doctor
We don't think twice about having healthcare professionals fix our broken legs. We should just as easily ask them to help treat addiction as well. While your regular doctor may not specialize in your area of need, they can likely recommend different treatment options to help you with your struggle. Ask your doctor about available addiction treatment services, such as Medication-Assisted Treatment.
3) Trust the Process When Facing Addiction
You may have heard that "it often gets worse before it gets better" when fighting addiction. However, temporary discomfort from withdrawal surely pales in comparison to lasting sobriety.
Recovery has many pathways, and they involve the same key components: trusting a sponsor, a counselor, a psychiatrist, and, for some, even a higher power. Whatever method you choose, believe in this wise decision you've made.
We all know someone who's been affected by addiction. At the same time, we also know those who have beat addiction as well. The time is now to take that first brave step into treatment.
If you or someone you know are struggling with a substance use disorder, Centerstone is here to help. Call us at 1-877-HOPE123 (877-467-3123) or visit centerstoneconnect.org to get connected with care.
---
---