It's time for Congress to establish a national mental health crisis number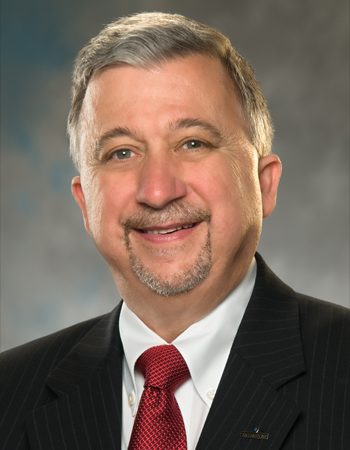 First published on TheHill.com.
The success of 9-1-1, our nation's emergency service hotline, is undeniable. In an instant, Americans can reach police, fire and emergency services from anywhere in the country. It's hard to fathom that before the adoption of 9-1-1, Americans had to dial the individual numbers to their local police station, fire department or EMT services in an emergency.
Yet, for millions of Americans, this remains the reality during a mental health crisis. Crucial services, which can save lives, can be difficult to access because our nation does not have an easy-to-remember number to call for a mental health or suicide emergency.
As our nation's leading behavioral health care providers and advocates, we are in strong support of the companion bills — H.R. 4194 and S. 2661 —to establish 9-8-8 as a national suicide prevention and mental health crisis hotline
Suicide rates continue to rise
In the U.S., suicide rates have reached a 75-year high and suicide is now the 10th leading cause of death, according to the Centers for Disease Control and Prevention (CDC). In 2017, more than 47,000 Americans died by suicide and more than 1.4 million adults attempted suicide.
While suicide rates continue to increase, only 40 percent of the Americans with mental illness receive treatment according to a 2018 report from the National Alliance of Healthcare Purchaser Coalitions.
In response to this trend, the Federal Communications Commission (FCC) has recommended 9-8-8 serve as the suicide prevention hotline, citing that it "would likely make it easier for Americans in crisis to access potentially life-saving resources." We couldn't agree more. Millions of Americans would instantly benefit if mental health services could be accessed easily.
For too long, our system for mental health crisis services has been underfunded and undervalued. The current responsibility for 9-1-1 to handle mental health and suicide crises creates confusion, unnecessary delays and insufficient responses during people's most difficult moments.
Establishing 9-8-8 as a separate, universal three-digit telephone number will reach those in need while simultaneously reducing the burden on 9-1-1 for mental health emergencies.
Connecting a person in crisis with mental health care to address their immediate needs will also increase access to a continuum of care that can often feel out of reach for people with mental illness. A direct line to mental health professionals through a 3-digit number will provide unprecedented access to care and undoubtedly save lives.
Increase access to mental health services
As a nation, we are making great strides to reduce the stigma around mental health, and the three-digit hotline will go a long way in supporting these efforts.
Yet, as mental health care becomes more widely accepted, we still see the monumental hurdles that stand in the way of individuals and their families accessing timely care in times of crisis.
The enactment of the National Suicide Hotline Designation Act could change the way we deliver mental health care in this country. By establishing a national number for mental health and suicide crises, we come closer to a breakthrough to support those who may be in pain and on a journey toward a tragic outcome.
The need for this hotline is especially critical in order to connect mental health services to at-risk and underserved populations, which are statistically more susceptible to suicide.
For instance, while suicide has become the second leading cause of death for people ages 10-34, the statistical disparity increases for lesbian, gay, bisexual and transgender youth as they are more than four times as likely to have attempted suicide than their peers, according to the CDC.
Additionally, a designated 3-digit number would increase access to mental health services for other at-risk groups with high volumes of attempted suicide, such as military veterans who are more than twice as likely to die by suicide than civilians, according to the Department of Veterans Affairs.
Passage of this law would be a step in the right direction in providing immediate access to anyone, anytime, anywhere in debilitating emotional pain. As suicides are on the rise in nearly all demographics across the nation, a dedicated three-digit number for those experiencing a mental health crisis would be a landmark step for the field of mental health, making it easier to support those in pain and begin the journey toward hope and healing. It would transform access to care and ultimately save lives.
It is time for Congress to move quickly to establish 9-8-8 and save lives from suicide and mental health crisis. We applaud Representatives Chris Stewart (R-Utah) and Seth Moulton (D-Mass.) and Senators Cory Gardner (R-Colo.), Tammy Baldwin (D-Wisc.), Jerry Moran (R-Kan.) and Jack Reed (D-R.I.) for their bipartisan leadership on this critical mental health resource.
David C. Guth, Jr. is the CEO of Centerstone, a nonprofit organization that provides mental health care, addiction treatment and community education in Florida, Illinois, Indiana, Kentucky and Tennessee.
Additional mental health advocacy organizations that have signed on to this article include Mental Health America, National Council for Behavioral Health, National Alliance for Mental Illness, The Trevor Project, American Association of Suicidology, RI International, and Behavioral Health Link.