Centerstone CARES – Making A Difference For Indiana Families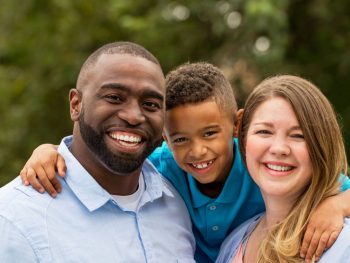 During 2017 more than 220 individuals and children and their families in our Indiana communities benefitted from the Centerstone CARES Fund.  More than $60,000 was provided in assistance that was woven into the client's care plan to ensure impact. The types of assistance provided is as unique as the clients we serve. And because we serve thousands of clients each year and most for the long-term, this assistance is critical in helping clients in their recovery journey, preserving dignity and providing hope.
Centerstone CARES is a program powered by generous donations from our Employee Giving Program, Board Members and generous donors in our local communities. By combining these gifts into a series of funds, we provide direct assistance to clients for needs such as helping to prevent homelessness, basic necessities such as winter coats, socks and gloves for children and adults, critical medications, hygiene items to preserve dignity, eyeglasses and shoes for employment, safe and sober recreational activities for clients and so much more.
Donna – When Donna came to Centerstone, she faced significant challenges including significant court fines and fees for behavior related to her behavioral health and physical challenges. Due to serious, yet previously untreated problems with her feet, she was barely able to stand for more than hour at a time. With Employment Coaching, she secured a job at a local factory. Donations to the Centerstone CARES program allowed us to purchase specialized work boots so she could work a full day. She remains employed at the same factory and has advanced from being a temp to a line foreman and increasing her salary by $15,000 a year. She has been able to pay off court fine and fees, and has successfully been released from probation. She is looking forward to a brighter future and independence.
Amanda – Centerstone CARES support had a profound effect on Amanda and her two children.   The family was receiving therapy and life skills training from Children and Family Services.  Amanda got into financial difficulties when she took time away from her job to deal with a family crisis.  Her lights were to be shut off and her car about to be repossessed.  She was extremely stressed. Amanda and her children had been showing good progress on their care plan.  The Centerstone team realized the family was experiencing a short-term problem and would be able to get back on track if they received help with current bills.  Centerstone CARES funds enabled Amanda to pay her electricity bill and car payment.  She was able get her job back.  With her stress relieved Amanda was motivated to clean and paint her home.  The children also received new mattresses and are no longer sleeping on the floor.  Having a good night's sleep is making a big difference to the children.  Their teachers are reporting they are more attentive in class and their grades are improving.
Gifts to Centerstone CARES is used solely to elevate barriers faced by children and adults.  Donations can be designated to provide support to clients in particular Indiana communities.  Please contact Beth Rodriquez or Lyn Morgan to learn more about how you can help change lives. Donations can be made online.