Centerstone Expands Residential Addictions Treatment Services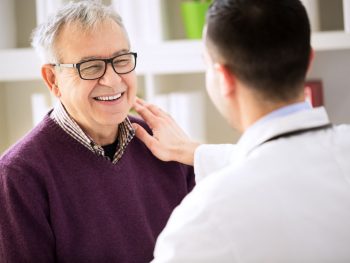 Centerstone is adding to its Centerstone Recovery Centers (CRC) beds, providing additional options for Indiana residents seeking treatment for addiction. Made possible through funding from the Indiana State Department of Health and 21st Century Cures, these new beds will assist the non-profit organization in meeting a critical community need for additional addictions services and support efforts to combat the growing addiction epidemic in Indiana.
"Centerstone is driven to deliver care that changes people's lives," said Suzanne Koesel, CEO of Centerstone. "For more than 50 years, we have provided a continuum of addictions treatment, intervention, and prevention services.  We are saddened by the rapid growth of addiction, particularly opioid use disorder, over the past several years, but grateful to see new federal, state, and private resources being directed toward this problem.  These new funds are helping us better address the critical shortage of addiction treatment services in our region by opening additional beds for those seeking recovery."
In August 2017, Centerstone opened an 18-bed residential addictions treatment program for women in Scott County, Indiana, which quickly expanded to 21 beds.  In July 2018, it opened a 10-bed residential addictions treatment program for men in Richmond, Indiana, which has recently been expanded to 16 beds.  In October, the organization will be opening a nine-bed residential addictions treatment program for men in Bloomington, Indiana.
Individuals receiving care in the CRC programs live onsite for 21-28 days as they begin their journey to recovery.  In addition to addictions counseling, individuals may receive medication-assisted treatment through this medically-supervised program.
The impact that Centerstone CRC programs have on the community is made evident though client testimonies. One client in recovery shared, "for the first time ever I was treated as a real person and not as a junkie."
The CRC programs are just one part of an extensive continuum of addictions treatment services at Centerstone. Transitional supportive housing, intensive outpatient programs, relapse prevention groups, recovery coaching, employment supports, and medication-assisted treatment are just some of the many offerings within its comprehensive clinical model for addictions treatment.  Specialized services are available for individuals with physical health challenges, those with co-occurring mental health issues, parents seeking recovery, those coming out of jail, or individuals experiencing homelessness.  With Centerstone addictions services available in more than 20 Indiana counties, the organization able to provide optimal transitional care for those completing the CRC program.
"Addiction is a disease that we know can be treated, but unfortunately, many seeking addiction treatment simply have no access to it," said Linda Grove-Paul, Vice President of Adult Services at Centerstone. "Extending our addiction treatment services in our region allows us to providing even more people with the highest quality treatment and the safest possible care. The expansion of these services serves as another step in fighting the opioid epidemic that our region and our nation is facing."