Centerstone Launches New Treatment Therapies for Depression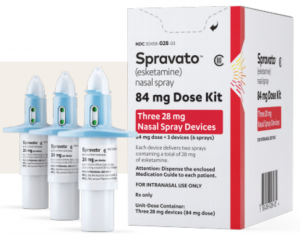 Centerstone, a national leader in behavioral health care, has introduced new therapies for individuals seeking treatment for severe depression.
The organization is now certified to offer Spravato, a nasal spray that contains the FDA-approved medication esketamine, and ketamine infusion therapy in Florida. Spravato nasal spray and ketamine infusion therapy are specifically for adults who have severe depression and have not seen an improvement in symptoms after the use of traditional antidepressants.
"New treatments like Spravato and ketamine infusion therapy advance and expand the treatment options because there is not a one-size-fits-all approach to helping an individual with depression," said Dr. Richard Shelton, chief science officer at Centerstone. "Depression is a very real and disabling condition, and it should not go untreated. Antidepressants currently prescribed can take extended periods to work, but these new treatments help close the time gap of treatment."
Both Spravato and ketamine infusion therapy are administered under the supervision of a medical professional, and patients are required to complete a comprehensive screening with a Centerstone physician prior to receiving treatment.
---
For more information about Spravato, ketamine infusion therapy and Centerstone's depression care services, click here or call (941) 782-4610.
---