Centerstone Selects Kevin Norton as Chief Operating Officer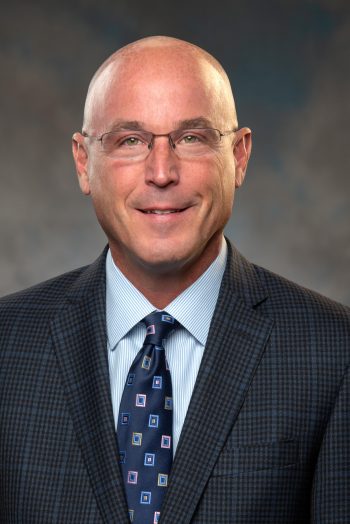 Centerstone today announced that Kevin Norton has been named its chief operating officer (COO), effective September 1. Norton will take on the role from current COO Barry Hale, who will be retiring.
As chief operating officer, Norton will provide day-to-day leadership and management to the organization's regional CEOs to ensure Centerstone grows and maintains operational excellence. The position is responsible for spearheading the development, communication and implementation of effective growth strategies, and is responsible for the measurement and effectiveness of all internal and external processes.
"Kevin is the ideal choice for Centerstone's chief operating officer," said David C. Guth, Jr., chief executive officer of Centerstone. "He has spent his career in behavioral health, and he is intimately familiar with nonprofit mergers and primary care integration, having led successful implementations on both fronts for his previous employer. Further, he has a real working understanding of our organization and how to leverage our capabilities and scale for growth."
Norton has 25 years of experience in behavioral health care, having begun his career as a therapist. Most recently, he served as chief executive officer for Lahey Health Behavioral Services, a $105 million behavioral health subsidiary of $2 billion dollar nonprofit health system. Prior to that, he worked as chief executive officer of Northeast Behavioral Health, Inc. and led the integration of their organization, a $20 million substance abuse treatment agency, into Lahey. This integration involved restructuring with a focus on quality of care and financial viability. Norton has also held executive leadership positions at CAB Health and Recovery Services, Inc.
Norton received a Bachelor of Arts in Psychology from SUNY at Fredonia, a Master of Science in Counseling Psychology from Salem State University in Salem, Mass., and a Master of Business Administration from Suffolk University in Boston, Mass. He has served as a board member for the National Council for Behavioral Health, the Association for Behavioral Health and the Robert Wood Johnson Foundation.