Grant to Fund Teen Suicide Prevention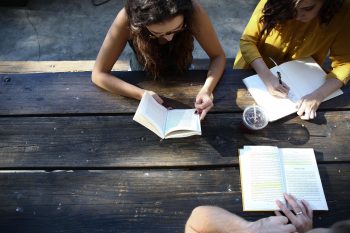 The initiative has two facets: Crisis and Access Service therapists piloted an evidence-based Suicide Prevention curriculum in Health classes at Columbus North High School during the fall semester. The grant will help expand the program to include Columbus East and Hauser students. More than 800 high school students will benefit from the program each year.
Suicide Prevention and Awareness Kits will be created and used in each of Bartholomew County's seven secondary schools. Educational materials will include leaflets outlining suicide warning signs, risk factors, resources for getting help and how to help a friend. Other items will include stress relievers, coping cards, therapeutic activities and Lifesaver candy. The kits will be used during school visits and will see increased use during the month of September, Suicide Prevention Awareness Month. Last year Centerstone staff talked with more than 1,100 students during lunchtime meeting sessions.
Centerstone works closely with Bartholomew Consolidated School Corporation (BCSC) and Flat Rock Hawcreek School Corporation (FRHC) to ensure that therapeutic services and life skills training are available to students during the school day. Centerstone has at least one mental health clinician embedded in 17 Bartholomew County public schools.
The need to increase suicide awareness and prevention program was confirmed by the 2018 Indiana KIDS COUNT Report released by the Indiana Youth Institute (IYI). The report included the following findings:
1 in 5 Indiana high school students seriously considered attempting suicide in the last year.
Indiana ranks 3rd out of 36 states in the percentage of high school students who seriously attempted committing suicide.
Considering or attempting suicide is often indicative of serious mental health problems. Approximately 90% of those who die by suicide have a diagnosable mental illness.
30.8% of Indiana high school students report feeling sad or hopeless in the last year.