Indiana Child and Family Service Team Launched Gift Drive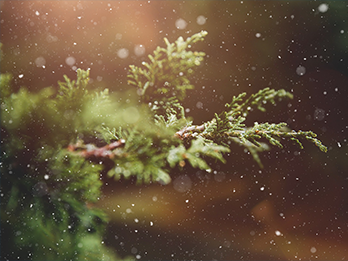 When Child and Family Service team members in North Vernon realized a number of children in their care would be facing a somewhat bleak Christmas they decided they would lift spirits by providing Christmas gifts of toys and clothes for parents to give their children. Parents were informed to about various Holiday Assistance Programs in North Vernon however realizing a number of families still needed help and support, Centerstone team members launched a gift drive among themselves and also asked friends and family members to help.
The team collected more than 3,000 items – some new, some old. As well as toys and clothes, there were donations of food and cleaning supplies. Parents were invited to the North Vernon office to "shop" for gifts. The Gift Drive project gave a boost to relationships between parents and Child and Family Team members. Parents realized that Centerstone staff really care about their children and want to do all they can to help the family work through the problems they are currently facing.
David Heilman, Manager of Child and Family Services in North Vernon was excited about the impact of the project. "Staff and their families really came together to help make sure no one went without. A big thank you to everyone that helped support from those who donated time, toys, or money.  We made a difference for less fortunate children in Jennings County."