Present at National Conferences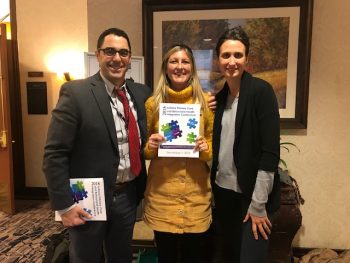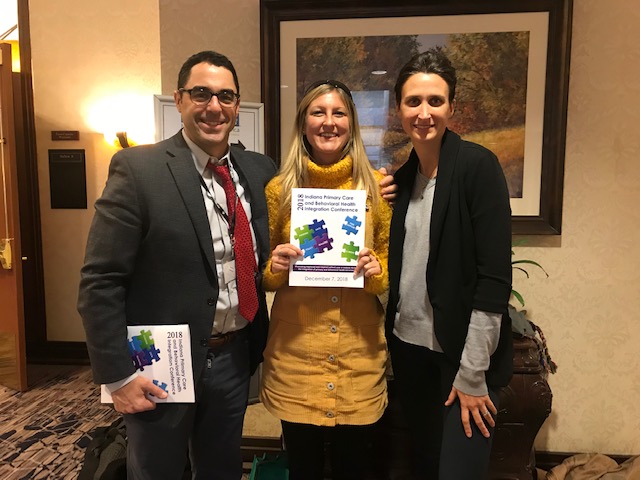 Centerstone's Jason Turi, Maren Sheese, Lindsay Potts and Kimberly Brothers recently presented at national conferences about integrated care initiatives and innovations.
These conferences and presentations represented integrated behavioral health needs to a broad audience.
https://vimeo.com/307128925
Putting Care at the Center is a national conference sponsored by the Camden Coalition and the National Center for Complex Health and Social Needs.
Jason, Maren, Lindsay and Kimberly presented on integrated care approaches to the treatment of substance use and mental health disorders, including the KY Passport project and Living Room Project.
Challenges and barriers for providing integrated care for individuals with behavioral health needs were highlighted and discussed in a Beehive format.
One-on-one conversations with community care providers enhanced the knowledge of the skills necessary to provide holistic,person-centered care for the complex need for individuals with behavioral health needs.
Centerstone was one of only a couple of behavioral health providers in attendance and represented needs that often go overlooked within the discussion of complex care and health needs.
The Indiana Primary Care and Behavioral Health Integration Conference was organized by Mental Health America and the Department of Mental Health and Addiction for the State of Indiana.
Jason, Maren and Lindsay presented on data and population health initiatives that incorporate claims management tools and health information exchange information to inform quality based care initiatives.
Innovative uses of data from both longitudinal claims and extemporaneous admission, discharge, and transfer (ADT's) hospital data feeds were discussed.
State and local leaders in the area of integration for Indiana were present and co-presented with Centerstone as a leader in innovation for data management in the state.