Education is important for family members of people who have substance use disorder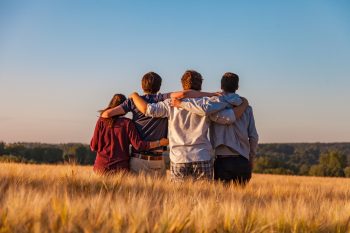 By Mandy Hazel, Centerstone Counselor and Case Manager
According to the 2018 National Survey on Drug Use and Health (NSDUH), more than 21 million people in the United States age 12 and older needed treatment for substance use disorders – about one in every 13 citizens – but only about 4 million actually received treatment.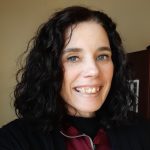 Still, there's an even larger population that is often overlooked in this epidemic of substance use: the millions of family members whose lives are affected by a loved one's substance use disorder.
Substance use disorders do not discriminate and have an impact on everyone connected to the substance user. Family members' lives can be chaotic and stressful and are often in a state of crisis as they struggle to get help for their loved ones and to keep them safe. Feelings of hopelessness and loneliness are common and relationships can be strained.
Education about substance use and recovery is vital in the ongoing effort to keep everyone involved healthy and safe.
You are not alone
There is help and hope.
Organizations such as Al-anon, Nar-Anon and Alateen can be great resources for families. Meeting with other people who have similar life experiences can help family members understand the disorders and reassure them that they are not alone.
Counselors are another great resource to help rebuild and strengthen family bonds that have been strained by substance use. Counseling sessions in a group or private setting offer family members a safe place to voice their concerns and learn healthy coping skills. Group sessions allow them to connect with others who have similar experiences.
Centerstone offers counseling for family members who have parents, spouses or children whose lives have been affected by addiction – click here to schedule an appointment.
Expect change
Once a loved one begins treatment and enters recovery, many facets of family members' lives will change, including their relationships, schedules and finances.
Through counseling and education, family members can learn how to respond to these changes, how to set healthy boundaries, and how to support loved ones as they go through the recovery process.
Signs of Relapse
Relapse is a scary word for family members.
Education is essential in recognizing the signs of relapse, and in rebuilding trust and healthy communication in support of a loved one's recovery. Recognizing the signs might even help prevent a relapse.
Some of those signs include an increase in a loved one's anxiety, boredom, intolerance, anger or defensiveness. Watch for mood swings, weight gain or loss, changes in sleeping or eating habits, and any effort to isolate themselves.
Be on alert if your loved one starts to reconnect with old friends who abuse substances or returns to places where those friends congregate. Watch for liquor or drugs in the home, even if those substances were not a problem before.
Recognize added stressors and help find healthy ways to deal with them. Pay particular attention during holidays, birthdays and special occasions. Learn about your loved one's triggers, people and situations that make them more susceptible to relapse.
Work with your loved one to develop a relapse prevention plan.
Education is the key to help families and their loved ones have a healthier and more successful recovery. Working with your loved ones to build a strong support system with healthy boundaries will help rebuild the relationships, trust and communication that were damaged or missing during active substance use.
Don't wait for a loved one to enter treatment and begin recovery to start taking care of yourself. Seeking counseling and education about substance abuse is the first step toward a better life for yourself and your loved one.
Mandy Hazel, BS CADC, is a counselor and case manager at Centerstone's Fellowship House Campus, having worked there since July 2014. Mandy works with patients in the outpatient, detox, residential and family programs and has served as a preventionist.
Through this crisis, Centerstone remains fully operational and continuing to serve our clients and communities. As always, the health and well-being of our clients, staff and community stakeholders is our main priority. We have implemented system-wide strategies that reduce the risk of exposure while preparing us to respond effectively in the event the current threat level escalates. To reduce the risk of COVID-19 exposure at this time, almost all appointments are being conducted via telephone or telehealth (video). For more information, please click here.
---
---