Support groups rely on technology to continue helping people in recovery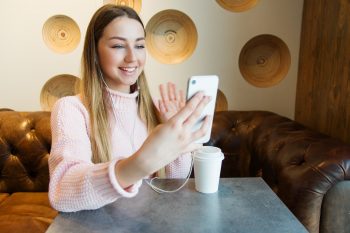 By Mandy Hazel, Centerstone Counselor and Case Manager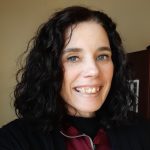 A worldwide pandemic recently forced many things in our nation to shut down to help prevent the spread of disease. And as shutdowns, sheltering-in-place and social distancing continue, we are realizing that there are a lot of things in life we may have taken for granted.
For now, birthday celebrations, church services, going out to eat, and visiting friends and relatives are no longer a part of our daily lives. And for people living in recovery, support group meetings have also become a thing of the past.
Twelve-step groups such as Alcoholics Anonymous (AA) and Narcotics Anonymous (NA) have been around for a long time.
Alcoholics Anonymous began in 1935 in Akron, Ohio, when a New York stockbroker and an Akron surgeon formed a small group to help each other stop drinking. In 1935, a second AA group began in New York and in 1939, "The Big Book," the basic AA text, was published and was soon used as a guide for many other support groups. In 1953, NA formed, using the AA model.
If you or someone you love is in recovery, you know how important support groups are to a successful recovery. These groups provide accountability, instill discipline, and promote new healthy relationships. Support groups are the link that many people use to help keep them sober.
Imagine trying to stand on one foot for as long as you can. Now, imagine a group of people, each standing on one foot, but in a circle with linked arms. It would take a lot less energy in a group than on your own, since you would have the support of other people with the same goal. That's what support groups do for people in recovery.
Groups offer face-to-face support, satisfying the human craving for social interaction and providing a cathartic effect. When people are in active addiction, they often isolate themselves. They hide their addiction, often to protect people they love, and may not feel worthy of relationships. Support groups offer opportunities to begin building healthy relationships. People who often feel like outcasts feel accepted. These meetings help hope grow as attendees hear success stories of long-term sobriety, restored relationships, re-established financial health and revived career goals.
So what happens when prolonged illness, transportation issues, poor weather conditions or a pandemic cut people off from these valuable meetings?
Fortunately, technology is providing virtual meetings. And while these online or phone meetings can't take the place of face-to-face meetings, they do offer an important option to isolation. AA meetings, NA meetings and many other recovery meetings are currently being held via online sources and telephone conferences.
When things do get back to "normal" – and they will – I strongly encourage you to find a local support group to attend. But in the meantime, please consider joining a virtual meeting to stay connected. Check out aa.org and na.org for lists of local meetings.
Link arms with people who want to support and encourage you!
Mandy Hazel, BS CADC, is a counselor and case manager at Centerstone's Fellowship House Campus, having worked there since July 2014. Mandy works with patients in the outpatient, detox, residential and family programs and has served as a preventionist.
---
---