Early Childhood Services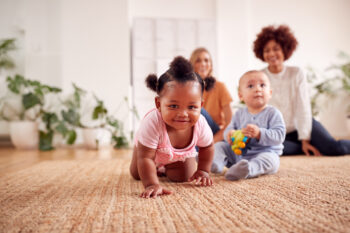 Centerstone offers a collection of grant-funded services designed specifically for pregnant women, families with young children and anyone thinking about getting pregnant. These services are delivered primarily in the home by dedicated professionals with the goal of strengthening families physically, mentally and emotionally.
The following specialized services are available through Centerstone Early Childhood Services:
Parent Coaching (Growing Great Kids)
˚ Learn activities that boost baby's brain development and strengthen the child/parent relationship to help children succeed in school and improve social skills
Tobacco Free Program
˚ Support for families to stop smoking and earn free incentives, such as diapers.
Prenatal/Postpartum Therapy
˚ "Baby Blues" screening and therapy for mom and family
Stress Management
˚ Receive support plus activities for healthy coping in times of stress
Integrated Health and Wellness
˚ Get help managing your family's physical and mental health needs
Fatherhood Engagement
˚ Dads learn how to build stronger connections with their child(ren)
Regional Intervention Program
˚ Structured program for children ages 1 to 5 and their parents; available in Maury, Montgomery and surrounding counties in Tennessee.
Education, Linkage and Support
˚ Family and health education
˚ Breastfeeding support
˚ Developmental screenings
˚ Insurance application assistance
˚ Parent support groups
˚ Linkage to addiction-related services
˚ Infant Massage training
˚ Car seat safety checks
˚ Connecting with community resources
Child-Parent Psychotherapy
Baby Bumps: Virtual group for pregnant women
Early Childhood Services in Illinois
Learn more about the Early On program for children birth to three years old and their parents.