Sexual Assault Awareness and Prevention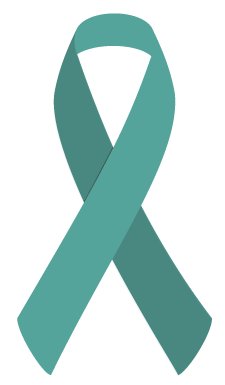 As we recognize Sexual Assault Awareness Month this April, it's important to talk about what it is and what to do if you or someone you know has been sexually assaulted.
What is sexual assault?
Sexual assault can include:
Rape
Any unwanted sexual contact or experience, such as someone:

Touching your breast, butt or genitals

Showing you their genitals or a sexual image

Inserting something into your body
Sexual assault can have physical and psychological effects, such as:
Injuries
Bruising
Anxiety
Depression
Suicidal thoughts
Risky behavior like smoking, drug use and alcohol abuse
That's why it's so crucial to seek help if you've been sexually assaulted.
What is sexual consent?
Sexual consent is when you give someone clear, verbal permission to kiss, touch or have sex with you. You're not able to give consent if you're threatened, drunk or high. And if you give your consent to do one thing—such as kiss—that doesn't mean you consent to something else, such as having sex.
You can also take back your consent at any time. Just because you've done something in the past doesn't mean you have to do it again.
Who is at risk for sexual assault?
Perpetrators of sexual assault can target anyone, regardless of gender, age, race, ethnicity, background and sexual orientation. Sexual assault perpetrators are often someone the victim knows, such as a:
Family member
Friend or family friend
Coworker
Intimate partner
Neighbor
What to do if someone has sexually assaulted you
If someone sexually assaults you, know that it's not your fault and you're not to blame. It doesn't matter how you dressed, what you did, or who you were with.
If you've been raped, assaulted or injured: Sexual assault is a crime committed by a perpetrator. Get to a hospital right away and tell them what happened. This may be scary, but getting medical care is really important for your health and safety. It can help prevent illness or pregnancy and connect you with supportive resources, like a counselor or social worker. You should also tell a trusted adult, such as a:
Parent
Grandparent
Aunt or uncle
Older cousin
Older sibling
Teacher
Coach
School nurse
School counselor
Parent of a friend
It's normal to feel scared, embarrassed or weird about sharing what happened. But the truth is, it's brave to tell someone about sexual assault or unwanted sexual behavior. Doing so can help you protect yourself and others from the person who assaulted you.
You can also call the National Sexual Assault Hotline for confidential 24/7 support at 1-800-656-4673 or chat online at online.rainn.org.
Need more info? Connect with an Expert.
Sources: