Teens: How to Start a difficult Conversation With an Adult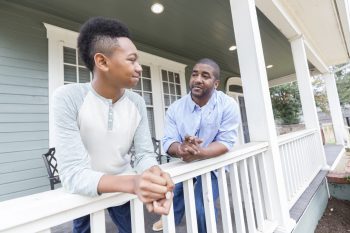 As a teenager, you probably have many questions about sex, your changing body, dating, friendships and mental health. You may get advice from your friends, but not know if what they tell you is right. A trusted, knowledgeable adult can give you solid advice as you navigate your teen years.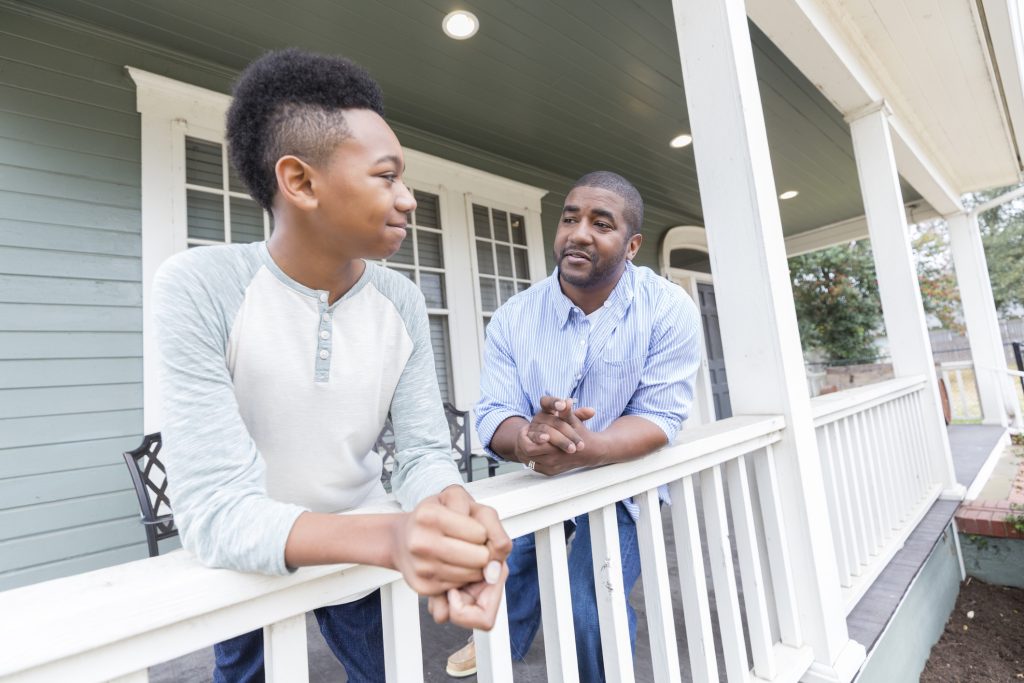 How to Find an Adult to Talk to
It can be scary to open up to an adult about what's going on in your life. You may worry they'll judge, punish or embarrass you. But when you find the right person to talk to, you'll probably feel a lot of relief.
Ideally, your parent(s) or guardian(s) will be open to nonjudgmental conversations. But if they aren't, other adults can answer your questions and give you advice. Consider talking to a:
Friend's parent
Grandparent
Aunt or uncle
Older sibling or cousin
Coach
Guidance counselor
Teacher
Nurse or doctor
Neighbor
Family friend
Religious leader
Community leader
How to Start a Conversation With an Adult
It's natural to feel shy or embarrassed about talking with an adult about something that means a lot to you. The good thing is adults were teens once too and likely went through a lot of the same things you're experiencing. Here are some tips to start a conversation:
Begin with an easy topic. If you're unsure if the adult you chose is the right person to talk to, start with an easier topic, like friendships or homework. If they seem open to answering your questions without judgment, they could be a good resource for other topics.
Ask about their teen years. Ask the adult what challenges they faced when they were a teen.
Be honest about what you need. Start the conversation by expressing what you need, whether you want them to listen or if you want advice. If you feel nervous, it's OK to say so. Here are some conversation openers:

"I want to talk to you about something I'm going through, but I don't want advice right now. Would you be willing to listen for a few minutes?"

"I want to ask your advice about something, but I'm worried about what you'll say or think."

"Do you have a few minutes to talk? I want to get your thoughts on something. To be honest, I'm a little nervous, but I'd appreciate your advice." 

Choose the right time and place to talk. It'll be easier to have a good conversation if you pick a time when you can both be present. Try starting a conversation while you're riding in the car or on a walk together. You could even text them.
Be patient. Adults are humans too and may feel caught off guard by what you ask them. That's OK. Give them time to gather their thoughts or research the right answers to your questions.  
Ask if you can do research together. Sometimes an adult may not have all the answers. Why not suggest doing some research together and talking about what you find? Check out Centerstone's teen content to learn more about topics like sex, relationships, bullying, body image, addiction, mental health and more.
Don't give up. If the adult you chose didn't seem open to talking with you or judged you, find someone else. There are plenty of adults out there who remember what it's like to be your age—and they won't judge you when you have questions or need someone to listen.
Signs You Need an Adult's Help
If you or a friend is experiencing something serious—such as suicidal thoughts, an abusive relationship, bullying or addiction—it's important to ask an adult for help ASAP.
If you don't have anyone you can talk to, call or text a Centerstone Crisis Line:
Florida: 941-782-4617
Illinois: 855-608-3560
Indiana: 800-832-5442
Tennessee: 800-681-7444
Military Services: 866-781-8010
Being a teen can be tricky sometimes, but you don't have to go through life alone. The right adult will listen and offer support and helpful advice.
Need more info? Connect with an Expert.
Sources:
Current Centerstone Tips for Teens webpage
Nemours Teen Health: Talking to Your Parents or Other Adults
---