Navigating Health Care as a Teen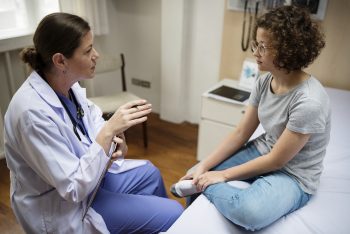 During your teenage years, you may have questions about your changing body, hormones and sex. A health care provider—such as a doctor, nurse, nurse practitioner or physician assistant—can answer your questions, prescribe medications and help you be as healthy as possible.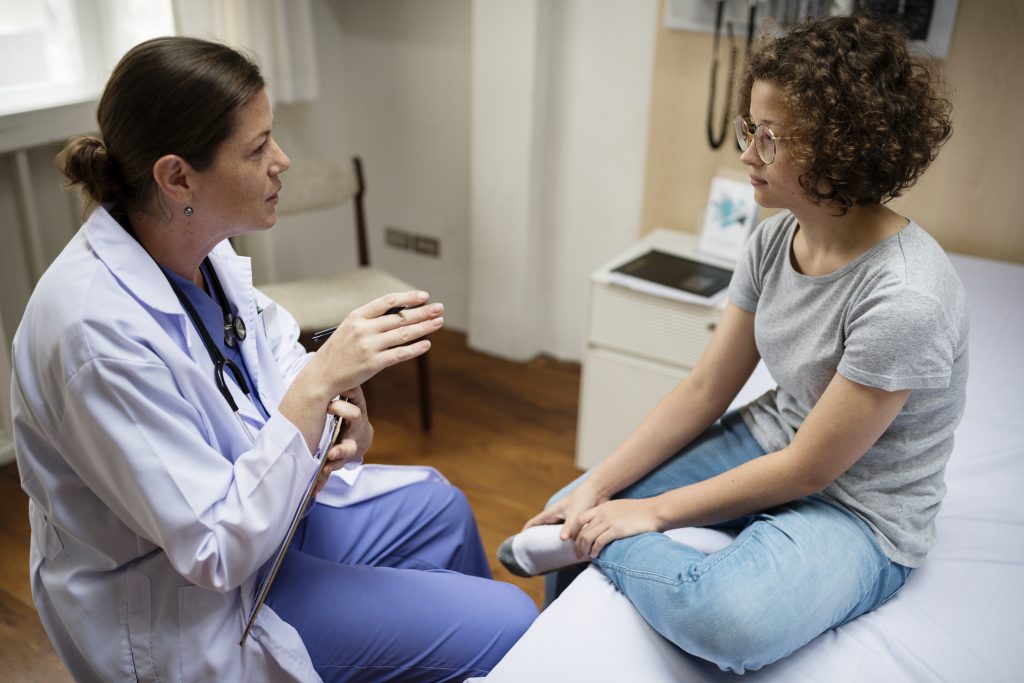 Reasons to See a Health Care Provider as a Teen
Here are some reasons you may want to see a health care provider as a teen:
Reproductive health care screenings
Physical exams (such as a pre-sports physical)
Contraception (birth control)
Emergency contraception
Pregnancy testing
Sexually transmitted infection (STI) testing and treatment
Referral for other services, like mental health care
You can get care at:
Your primary care or family medicine doctor's office
A health clinic or family planning clinic
What Your Parents Can Find Out About Your Health Care Visit
You may wonder if your health care provider will tell your parents about your appointment. Because of HIPAA laws, your provider must keep your health information private (unless you're in danger of hurting yourself or others or in an abusive situation). Most cannot tell your parents/guardians about your visit, even if you're under 18.
Some states allow you to get certain types of care without a parent or guardian's permission, while others don't. Each state is different, so if you're concerned about your privacy, you can call your provider's office to find out:
What information they're legally required to keep private.
If you can get testing or prescriptions without a parent or guardian's consent.
If you use your parent or guardian's health insurance during your visit, they will get an explanation of benefits (EOB) that may show if the insurance company paid for prescribed birth control, a pregnancy test or an STI test.
Find out your state's policies or laws on sexual health.
What Teens Can Expect During a Health Care Appointment
When you arrive at a health care provider's office or clinic, the front office staff may ask you to fill out forms with your basic information (like your name, age, gender and medical history). They may also ask you to provide health insurance information.
Then, you'll see your provider. They may ask:
About any medical issues or allergies you have.
If you smoke, drink or use drugs.
About your past and current sexual and reproductive history (such as if you're currently sexually active or want to become sexually active).
What protection you use if you're sexually active.
If you've ever been tested or treated for a sexually transmitted infection (STI).
If you received the human papillomavirus (HPV) vaccine.
When you had your last period (if you get periods) and if you have irregular periods.
Then, depending on the type of exam and the reason for your visit, your provider may:
Check your blood pressure.
Listen to your heart with a stethoscope.
Press on your abdomen.
Examine your breasts.
Examine your testicles to check for signs of testicular cancer (if you have testicles).
Check your genital area to make sure everything looks healthy.
Give you a Pap test (if you have a cervix). This test generally isn't done until you're at least 21.
If you have anxiety about a certain test, exam or procedure, ask your provider to explain it to you. Also, know that health care providers must have your permission before they can touch you.
Questions Teens Should Ask During Health Care Appointments
If you have questions about your mental, physical or sexual health, bring them up during your visit. You may want to ask:
If you should get tested for STIs.
How to prevent STIs and pregnancy.
Which birth control (contraception) methods are available to you.
About mental health symptoms, such as anxiety, sadness or depression.
If you could be pregnant.
What you should do if you've been sexually assaulted or raped.
What you should do if you don't feel safe at home.
What to do if You Feel Uncomfortable About Your Health Care Visit
It's natural to feel nervous or uncomfortable during a health care visit. The good news is, your provider has likely heard it all before, so it's unlikely that you'll surprise them. They want to help you, not judge you, so take a deep breath and tell them what's on your mind. They can only help you if they know what's going on.
Some providers allow you to bring a support person to your appointment, such as a family member, friend or partner. If you'd like to bring someone with you, call the office in advance to see if it's an option.
If your provider is judgmental or makes you uncomfortable, it's your right to leave and find another provider who will support you.
Need more info? Connect with an Expert.
Sources:
CDC: A Teen-Friendly Reproductive Health Visit (PDF)
CDC: Get Tested: National HIV, STD, and Hepatitis Testing
---