Centerstone CEO Testifies on Opioid Crisis before Congressional Committee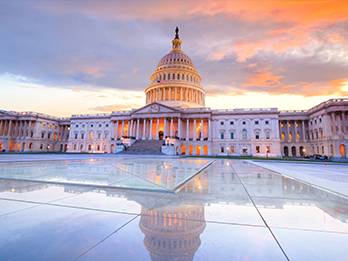 Today, April 12, the House Energy and Commerce committee's Subcommittee on Health will conclude its series of legislative hearings aimed at finding solutions to growing opioid abuse across the United States. David C. Guth, Jr., CEO of Centerstone, will discuss our nation's ability to use current resources to treat and care for those with opioid use disorder at the "Combating the Opioid Crisis: Improving the Ability of Medicare and Medicaid to Provide Care for Patients" hearing.
"My colleagues and I are grateful that Congress has so thoughtfully explored this issue, and we look forward to working with our elected officials on implementing solutions to ensure that everyone who seeks treatment – regardless of where they live – has access to the best possible, most comprehensive care," said Guth. "It is an honor to be given the opportunity to address the Subcommittee on Health as it explores how our country can better address the opioid epidemic and support those in need of treatment for addiction."
Guth's testimony recommends policy changes aimed at improving three areas in the fight against the opioid crisis:
Establishing a national standard of care for comprehensive addiction treatment namely by developing a "gold standard" certification that would establish clinical excellence hubs as preferred providers for courts, corrections and emergency departments for trusted patient referrals.
Optimizing the behavioral health workforce by improving the access to mental healthcare through allowing the services of more licensed experts to be reimbursed under Medicare, and further implementing evidence-based care by integrating more peer support services.
Modernizing the national behavioral health infrastructure by making more data accessible to all providers who are part of delivering a person's care.
As one of the nation's leading behavioral health providers, Centerstone understands the challenges of the underdeveloped workforce in the industry that is also underequipped to take on this crisis. However, the organization knows the importance of implementing a standard for comprehensive addiction treatment and supports the Subcommittee on Health's consideration of its 34-bill package that would amend Medicaid and Medicare programs.