Centerstone Gets Illinois Children's Healthcare Foundation Grant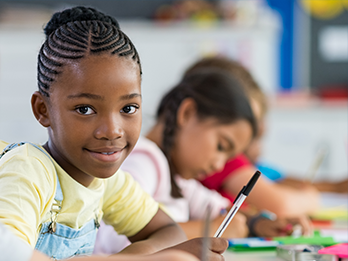 Centerstone has received a 13-month, $200,000 planning grant from the Illinois Children's Healthcare Foundation (ILCHF) to develop a plan, in collaboration with regional partners, to improve the mental health of children and communities throughout Southern Illinois.
As part of the funding, Centerstone will collaborate with nine community partner groups, including Southern Illinois University School of Medicine, Southern Illinois University System, Southern Illinois Healthcare, Shawnee Health Services, Jackson County Health Department, Southern Region Early Childhood, School Districts 99 and 2, the Regional Office of Education and eight parent and youth organizations, to create a plan to address mental health issues facing children in Perry, Jackson, Williamson and Franklin Counties.
"Providing accessible mental health services care to those in need – particularly children – is vital for the overall wellbeing of communities in Southern Illinois," said John Markley, CEO of Centerstone. "We are pleased to have the opportunity to work with community partners who bring significant experience and diverse perspectives to this effort. We are excited to collaborate with these partners to examine the challenges that our region's children experience and develop a plan to better reach and support people of all ages and, ultimately, create healthier communities."
Together, the community partners will develop a three-tier plan focused on:
Emphasizing community compassion and wellness to educate community members, providers and families about opportunities to address mental health needs and raise awareness to reduce stereotypes and stigma
Supporting preventative care and improving access to care, addressing immediate and long-term needs for families of children impacted by mental health
Enhancing service coordination across systems and service providers in Southern Illinois that work with families and children with mental health concerns.
Centerstone and its partners were among six communities receiving funds from ILCHF that totaled $1.2 million in planning grants to enable behavioral and physical health providers, schools and other community organizations to develop plans to improve mental health of children throughout Illinois.
Read more about this grant from Illinois Children's Healthcare Foundation.