Centerstone Receives $500,000 Grant from Illinois Department of Human Services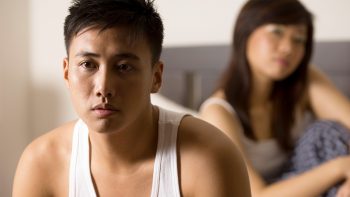 Centerstone recently announced it was awarded a $500,000 grant from the Illinois Department of Human Services/Division of Substance Use Prevention and Recovery (DHS/SUPR) to increase treatment resources for persons with Opioid Use Disorders throughout Southern Illinois.
Centerstone and its partners were among only two communities receiving funds from DHS/SUPR that totaled $1 million in grants to increase treatment resources for persons with Opioid Use Disorders throughout Illinois.
"We are grateful to be able to address a difficult regional issue through this grant. There are not enough treatment sites in Southern Illinois – this has led to an increase in incarceration, opioid overdose deaths and ER visits, among other issues," said John Markley, CEO of Centerstone. "This grant will create a team that can support physicians and other prescribers through technical assistance and training, and on-site counseling plus other supports as needed in this highly under-served part of the state."
Centerstone will use the grant funds to expand its medication assisted treatment (MAT) footprint in Illinois. Centerstone's opioid treatment program at the Alton location has been operational for more than 40 years. The program is by SUPR and accredited by Commission on Accreditation of Rehabilitation Facilities (CARF). In 2017 and 2018, nearly 600 clients in Illinois received MAT from Centerstone. A new location in Williamson County is expected to serve 100 clients during the first grant year and will open before the end of 2018.
"We maintain a waiting list for MAT which has more than 100 people from across the region," Markley said. "MAT is not only the use of one of the three FDA-approved medications – methadone, buprenorphine and vivitrol, but also the use of behavior therapy and many supportive services for the individual person in need. MAT changes lives and there is severely limited access to MAT in Southern Illinois."
A Hub and Spoke Model will be used at the new location. This model is an evidence-based regional approach for delivering MAT to clients who suffer from opioid use disorders and is "designed to coordinate opioid use disorder treatment with medical care and counseling, supported by community health staff and services, to effectively treat the whole person as they make their way along the path to recovery." Centerstone will be the hub site in Williamson County, and Egyptian Public Health and Mental Health Department in El Dorado, Illinois, will be the project's first Spoke site.
"Hub staff will provide assessment, care management and coordination, counseling, treatment planning, community outreach and education, methadone/buprenorphine/vivitrol prescription/induction and other supports while spoke site services will include on-site counseling, community support, referral to care levels and support and data collection," said Angela Manns, RN, Medical Services Director for Centerstone of Illinois, who has six years of experience in MAT. "The implementation of MAT in Southern Illinois is another way Centerstone is delivering care that changes people's lives."
The grant period will begin once the grant agreement is in place and run through June 30, 2019. Another year of funding may be available after June 30, 2019.
"There are strong linkages among the partners who will support this initiative," said Markley. "As part of its community commitment, Centerstone works closely with law enforcement, hospitals and health care providers, and other human service providers to ensure care coordination and linkage for clients to appropriate services. Each and every supporting organization is excited by the new resource this grant could potentially bring to an extremely under-served community."