Columbus, Ind. Middle School Students Raise Funds for Centerstone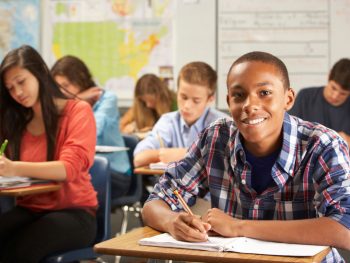 Central Middle School 8th grade students in Columbus, Ind., adopted Centerstone to benefit from its Carnival for a Cause.
Each year the Central students vote on the non-profit organization they would like to support through their annual carnival. Lyn Morgan, Annual Fund Manager, and John Wilson, Family Support Specialist at Central were asked to share information about Centerstone's services and programs with about 80 student leaders. After additional research the students created carnival game booths that highlighted Centerstone's programs and provided information about addition, depression and anxiety.
On carnival day more than 800 students enjoyed face painting, obstacles courses, balloon popping and video games. One of the most popular games was the dunk tank where John spent much of this day; he has a strong rapport with students and many enjoyed the opportunity to dunk him with a pail of cold water. He was doused at least 71 times.
Thanks to Central students and John's efforts more than $2,700 was raised to support Centerstone's programs.