Dr. Bob Vero Named to Mayor's Advisory Council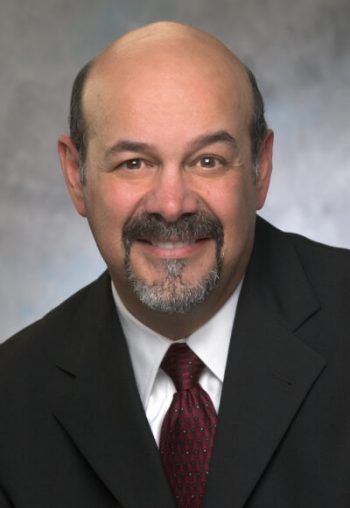 Centerstone Tennessee CEO Dr. Bob Vero was named to Nashville Mayor David Briley's new Community Behavioral Health and Wellness Advisory Council — a group of experts who will advise the Mayor in setting priorities around behavioral health, mental illness and substance use issues.
The purpose of the Council will be to promote broad collaboration between government and community partners to support systems change that will ultimately better serve residents and families in need. Members named to the Council include service providers and public health experts as well as representatives from the justice system, academia, Metro Schools, faith communities and those living with a mental or behavioral health condition.
Members of the Community Behavioral Health and Wellness Advisory Council:
Katina Beard, CEO, Matthew Walker Comprehensive Health Center
Rob Briley, Former Tennessee Legislator and Person in Recovery
Schatzie Brunner, Advocate
Monty Burks, Director of Special Projects, Tennessee Department of Mental Health and Substance Abuse Services
Judge Sheila Calloway, Juvenile Court of Metro Nashville and Davidson County
Judge Daniel Eisenstein, Retired Mental Health Court Judge and Advocate
Brian Gill, Vice President of Behavioral Health, Saint Thomas Health
Daron Hall, Sheriff, Davidson County Sheriff's Office
Mary Linden Salter, Executive Director, Tennessee Association of Alcohol and other Addiction Services
Tony Majors, Executive Officer of Student Services, Metro Nashville Public Schools
Robin Nobling, Executive Director, NAMI
Jameson Norton, CEO, Vanderbilt Psychiatric Hospital, Vanderbilt University Medical Center
Dr. Bill Paul, Director, Metro Public Health Department
Dr. William Richie, Psychiatrist, Assistant Professor, Meharry Medical College
Pamela Sessions, CEO, Renewal House
Dr. Jeffrey Stovall, Psychiatrist, Associate Professor of Psychiatry, Vanderbilt University School of Medicine
Angie Thompson, Director of Behavioral Health and Wellness, Metro Public Health Department
Bob Vero, CEO,  Centerstone Tennessee
Dr. Joseph Webb, CEO, Nashville General Hospital
Pam Womack, CEO, Mental Health Cooperative