Take time to thank and honor a veteran today – and every day
Veterans Day is once again upon us. This is the one day each year dedicated to paying our respects to all those who have served in the U.S. military.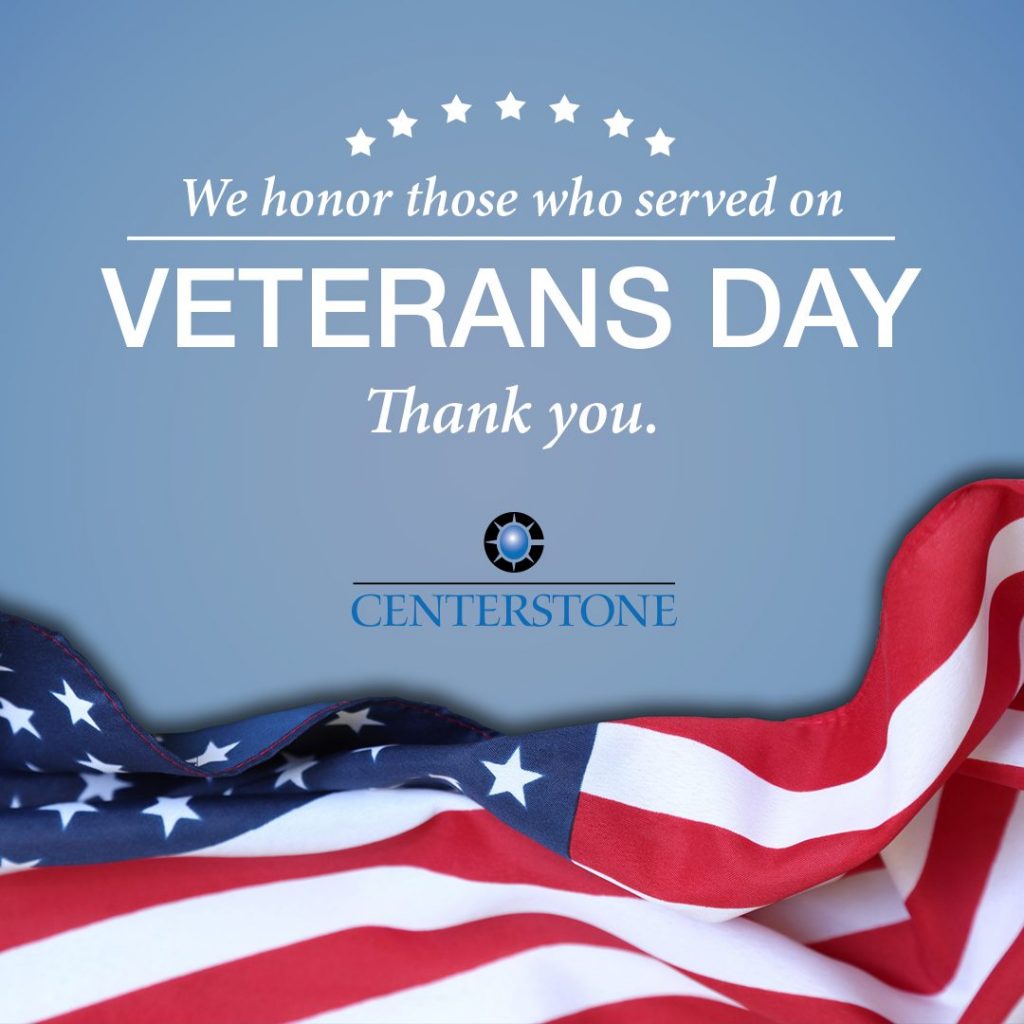 Originally known as Armistice Day, Congress passed a resolution in 1926 for an annual observance. Starting in 1938, November 11 became a national holiday. Unlike Memorial Day, Veterans Day pays tribute to all American veterans (living and deceased) who served their country honorably during war or peacetime.
Although it's not necessary to wait until Veterans Day to thank veterans for their service to this country, here are some ideas for how you can honor them:
Attend a Veterans Day event.
Ask a veteran about their time in the military, and really listen to the answer.
Visit a home-bound veteran.
Take a veteran out to breakfast, lunch or dinner.
Take breakfast, lunch or dinner to a veteran.
Write and send a letter to someone who's currently serving in the military.
Ask a veteran what his/her specific job (occupational specialty, skill set or rating) was while in the military.
Thank a veteran co-worker for their service.
Take a private moment to be proud of your country.
Share pictures of a veteran with someone.
Learn about a current or past war/conflict.
Look up your ancestry and learn about someone in your family who was a veteran.
Visit a military museum to learn more about the sacrifices veterans have made for this country.
Here at Centerstone, we would also like to thank our veteran employees for their service, both to our country and to Centerstone.
| | | | |
| --- | --- | --- | --- |
| James Brook, therapist | Indya Clark, manager, EHR support | Catherine Fearn, SSVF program manager | Melvin Ferguson, clinic manager |
| Mike Flemming, outreach director | Karla Fuss, SSVF community support specialist | Aaron Goletz, data manager | Jason Leaverton, intake specialist |
| Don McCasland, therapist | Josh Mendoza, veteran peer mentor | Terrence Meneely, assistant director of nursing | Rico Newman, procurement analyst |
| Justin Olivier, SSVF community support specialist | Elizabeth Sherr, therapist | Samantha Thompson, research associate | David Vasquez, office manager |
| Ecclesia Walker, SSVF community support specialist | | | |
Thank you all for your service, to our country and to Centerstone!