Changing Health Care for the Better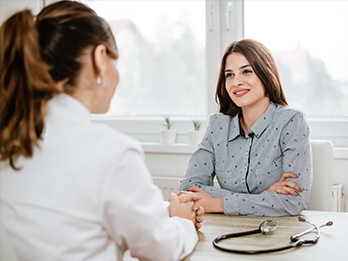 Leaders on Capitol Hill are, once again, poised to turn their attention to health care reform. While headlines about repeal and replace have garnered the most attention, this discussion goes beyond the fate of the Affordable Care Act.  We have a wonderful opportunity ahead of us to strengthen health care for the future and create a more effective and efficient system for all Americans.
While reducing health care costs is an important goal, cutting Medicaid funding or reducing the essential benefits alone will not reduce health care costs in the long run. If we really want to transform health care costs, we have to transform the way we deliver health care.
We can start by examining what influences health care costs today. One of the most significant drivers of costs is not necessarily coverage, but rather the fragmented nature of our health care system.  Today, close to five percent of the population is responsible for about 50 percent of health care spending.  Data and experience show that, without access to the right care, people are more likely to use excessive, costly services like emergency rooms for conditions that have spiraled out of control. This is particularly true for the millions of Americans who have mental health or substance use disorders.
Approximately one in five Americans has a mental health disorder. If a person loses mental health coverage, we compromise their overall health and well-being.  We also jeopardize their ability to hold a job, maintain their home, and keep their children and increase the likelihood that they will end up in a hospital or prison. Untreated depression is considered the costliest condition for employers, responsible for the equivalent of 27 lost work days per year per individual.
The same can be said of substance use. Untreated, substance use can lead to infection, heart disease, liver disease and death. Too many people with addictions land in emergency rooms or jails. A 2016 report from the Surgeon General showed that the yearly economic impact from the misuse of prescription drugs, illicit drugs and alcohol in the United States is $442 billion.
If we can focus on improving patient outcomes, we will be making a critical investment in healthier, more self-sufficient citizens.  For every dollar spent on improving treatment for just depression and anxiety, the return on investment is more than $4 in increased productivity and health.
This is why we cannot roll back essential health benefits – particularly coverage for mental health and addiction disorders. Removing mental health and addictions treatment from the essential health benefits package will simply shift costs from health care spending to other more expensive arenas – all without addressing the health needs of the population. Instead, we need to recognize and reward health care providers who help their patients achieve the best quality outcomes.
So, as Congressional leaders prepare to return to D.C., it is our sincere hope that our elected leaders look beyond cuts to coverage and toward the ways health care is delivered.  Reform that rewards outcomes and value will be the true driver in curbing costs creating a healthier future for us all.
---
---