Crisis Care Crucial to Suicide Prevention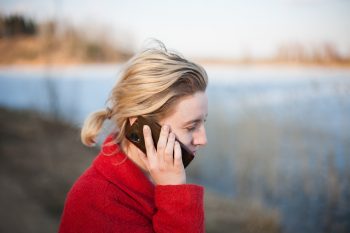 In 2021, nearly 48,000 people died by suicide, and it is currently the twelfth leading cause of death nationally. In the fight to combat this growing challenge, our nation desperately needed a deeper strategic investment in life-saving crisis care.
On July 16, 2020, Congress enacted legislation that strengthened and expanded existing crisis care services by creating a three-digit number, 988, to assist in getting the care you or your loved ones need. By calling 988, you will be greeted by a trained crisis care consultant who is willing, ready and able to listen and offer support in anything you may be experiencing—whether it is mental or emotional distress, substance use or suicidal crises. Crisis care hotline staff are there to help reduce the intensity of your situation, to listen, and to connect with you to help ensure your safety and provide additional resources.
A crisis can strike any time, day or night and when you may be feeling overwhelmed, hopeless or isolated, crisis care counselors can provide hope to those in need. Receiving this care can make a pivotal difference. In fact, family members we have spoken with have attributed crisis care as a difference-maker when a loved one considered taking their own life.
When it comes to crisis care, there are many important things you should remember, including:
Crisis care is always there.
Trained crisis counselors are available to provide suicide prevention, substance use and mental or emotional distress services 24 hours a day, 365 days of the year. Callers receive a free risk screening conducted by a highly trained crisis consultant and a commitment to remain engaged in conversation until safety is established and a plan of care is developed. Centerstone is a part of the 988 Lifeline that offers resources to those who might be experiencing any mental health challenges, crises or simply for those who have no idea where else to turn.
Calls lead to connection and care.
Contacting a suicide prevention hotline begins a thoughtful, thorough process of care. Highly trained crisis care consultants listen to callers and then link them to appropriate services. The trained crisis counselors are there to help provide support and assistance for those at risk in the least restrictive manner possible. Less than two percent of Lifeline calls require a connection to emergency services. If safety and health issues are of concern, the counselors may send a mobile crisis response team for further assistance. At Centerstone, we follow up within 24 hours of the first contact to check-in. Our philosophy is to remain in contact with people until they feel connected to resources that will assist them in whatever they are going through that may have led to mental health crises or distress.
Ongoing support and resources are available.
Our crisis counselors follow up after initial contact to get people connected to the resources they need including mental health care, substance use treatment and to prevent a death by suicide. One caller to the 988 Lifeline, referring to the person who took the call, said, "If it weren't for her, I wouldn't be here."
If you or someone close is struggling with suicidal ideation, please call one of Centerstone's 24-Hour Crisis Hotlines or the 988 Lifeline by calling, texting or chatting.
---
---