Four Ways to Avoid Overdoing the Holidays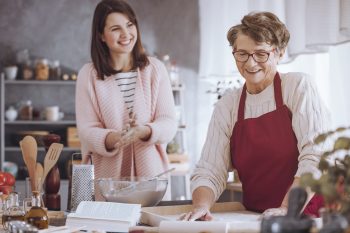 For some, the season of giving might feel more like the season of stress. People typically celebrate the holidays by exchanging gifts, attending events, spending time with loved ones, and volunteering time or donating to local charities. However, with the holidays, there is often too little time, too few resources, and many more responsibilities than some would like.
During this busy season, people tend to assign themselves to an unrealistic amount of responsibilities, which can quickly become overwhelming. It is natural to try and handle everything on your own, but people seem to forget that they are not alone. Take this season and learn how to delegate tasks, ask for help from your loved ones, and be honest regarding your capacity. Consider what you can handle and what you are already dedicating your time and resources to before saying "yes." Sometimes people may try to handle every challenge thrown at them, but it is simply not realistic. The holidays demand so much from people but remember to reach out to your chosen support systems of loved ones to help ease your stress.
It is important to notice when you might feel stressed during the holidays. Some signs that you may be spreading yourself too thin or overdoing it this season are a lack of energy or motivation, elevated emotions, feeling disconnected or overwhelmed, and anxiety, depression, or burnout symptoms. Try learning ways to make the holidays exciting without overextending yourself:
Be honest. The holiday season may be exciting for some and stressful for others because of multiple gift exchanges or setting aside the time to dedicate to loved ones and events. Try to be honest about what you are able to handle. Set time limits and budgets for yourself, and be realistic about what is not possible. Try to avoid breaking yourself or overbooking your calendar for the sake of making other people happy.
Learn to say no. People might feel pressured or obligated to participate in events around the holidays for fear of hurting the feelings of loved ones. Know that it is okay to keep your interests and wants in mind. Say no when you don't want to do something or feel uncomfortable.
Ask for help. Try to avoid taking on all of the holiday responsibilities. Call your support system for reinforcements if you need help delegating tasks. Know that it is not a burden to ask for help, and learn to trust that your loved ones will support you whether or not that task gets completed.
Consider your health. The most important thing during the holiday season is your health and wellbeing. Listen to your body when you are not feeling well. Try to get the rest you need, and take breaks between events. Remember that your wellbeing is more important than spending time with loved ones or finishing your shopping list.
The holiday season might be filled to te brim with responsibilities, but remember that you don't have to do it all alone.
If you or someone you know is struggling with their mental health during the holidays, Centerstone can help. Call 1-877-HOPE123 (1-877-467-3123) for more information about our counseling services.
---
---