How to maintain positivity through the holiday season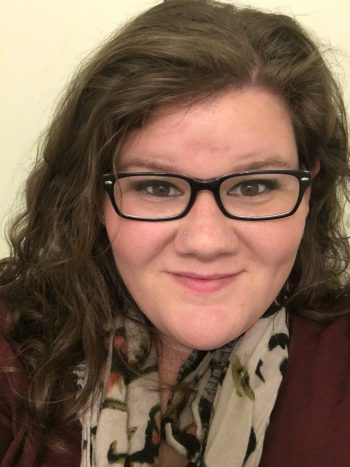 The holiday season is often depicted as the best time of the year, but that doesn't necessarily ring true for everyone. With many festivities and traditions and limited time to participate, it is natural to feel an overwhelming sense of dread or pressure to ensure everything is done perfectly. Holiday celebrations are meant to be exciting and comforting, and while it may feel that way for many people, it can also bring about unwanted triggers, stressors, and tension. Some of the heightened stressors around the holiday season can include perfection, pressure to participate, focus on food and weight, emphasis on gift buying, and reminders or anniversaries of loss.
When someone is experiencing stress during the holidays, it can be difficult for them to find the positives about celebrating with loved ones because it might trigger negative emotions or behaviors. It is important for people to feel supported and know that they are in a safe space to express feelings freely—whether they are negative or positive, but that may not always be a possibility for some.
Whether you are happy or sad during the holidays, try to find your reason for the season and what it means for you. There is a lot of pressure for others to feel that sense of happiness, joy, and peace. While these are positive and uplifting messages to emphasize, they may diminish and reinforce that people should keep negative feelings and emotions to themselves. It can be easy to stay stuck in your own head and think about everything that can go wrong, why you dislike the holidays, or how to create a meaningful holiday for others, but it is vital to shift your focus. Rather than creating a peaceful space for yourself, it may only enhance your stress about the holidays, make it challenging to live up to your own expectations, and, as a result, disappoint you.
Although the holidays are both exciting and chaotic, it is essential to learn ways to create more peace for yourself and, ultimately, increase your wellbeing:
Don't overdo it. Try to be realistic with limitations. Know that you don't have to go shopping or buy gifts if you don't have the money or don't want to. The holidays don't have to be perfect for people to be happy, be kind to yourself and take breaks when you can.
Prioritize yourself. Listen to your body. Try to avoid pushing your limits because your body will tell you that you need rest. If you notice symptoms in your body from stress, such as headaches, stomach aches, anxiety, withdrawal, or irritability, consider stepping back to focus on yourself and your wellbeing.
Set boundaries. Know that you can say no if you feel uncomfortable with any events or festivities. Try to create boundaries with loved ones beforehand, and honor them by removing yourself from the environment or speaking up when necessary.
Find pressure relief. Find a safe space or person to go to when processing or trying to feel emotions. Allow yourself the room to feel and heal during the stressful holiday season, and know that you are not alone. It is okay to not be happy about the holidays.
Remember that your wellbeing is more important than the stressful territory that comes with the holiday season. Understand that your emotions are valid, and only you can decide what makes the holidays meaningful and full of happiness for yourself. Once you learn to set boundaries and prioritize yourself, the holidays may become easier to manage. If you find that you are still struggling with your mental health, it may be time to reach out to a mental health professional. They can provide you with additional tools to help you process your emotions and find better ways to manage them through coping skills.
Amber Millay is a Child and Family Manager at Centerstone, a nonprofit health system specializing in mental health and substance use disorder services. For more information, visit Centerstone.org or call 1-877-HOPE123.
---
---